Artech Join the Introduction Meeting of the pinnacle awards Asia Pacific
Our Admin
2017-11-08
6703
In May 26,2017,The introduction meeting of CIFF-Pinnacle Awards Asia Pacific was held in Longjiang Town of Foshan City,which is called Main furniture Towns,Captical city of China Furniture Materail,China E commercial Business of Furniture.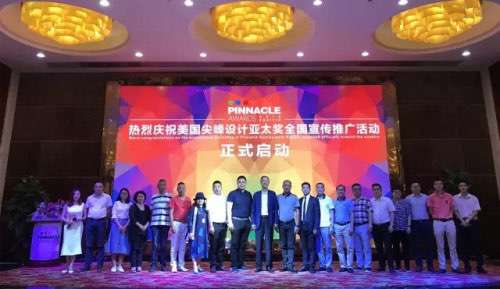 Li Deying,the general manager of China National Foreign Trade Guangzhou Exhnibition Company,Wangke, Guangdong Furniture Association,Mei Rongneng, Shunde District Furniture Association,Zhou zhenyang,Shunde Furniture Brand Union,Zhuang zibiao ,chairman of of Guangzhou Furniture Club attended the event and delivered a speech.There are 300 professionals and dozens of mainstream media,which witnessed the home industry event together.Artech furniture,a custom furniture manufacturer also join this event and witnessed this.
At the beginning ,Li Deying,General manager of China national foreign trade gave a speech.He said,the Pinnacle Awards is established together with Amercia designer association and Amecia high point furnture.After more than two years of positive struggle,CIFF succeed in doing this.That creates value and increase value.
After introducing the international standard,the award focuses on furniture design but also showes product popularity.And it is also the key for the enterprises to enter international market ,especially North America and America market.This year September, The pinnacle Awards will hold award ceremony in shanghai Hongqiao International exhibition Center.The prize is set and selected by authoritives.Thereinto,the award-wining works in every award catagory can be reviewed by experts,which can be endorsed for the product marketing promoting ,thus improve the enterprise publicity and brand value.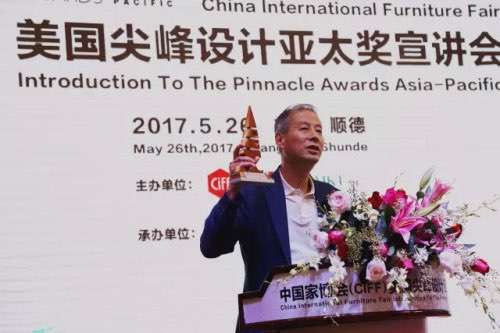 Wangke,Guangdong Province Furniture Association also said participation in Amercia pinnacle awards will be good for us to pay more attention to product development ,quality and brand building,thus open new era of independant brand development.At same time, it is also beneficial for enterprises to promote brand multidimentionally,open market,set up benchmarking enterprises,thus forming the atmosphere of exceling in the performance.