Custom made Patio outdoor furniture for Korea Coffee Shop
Our Admin
2020-04-10
1003
This is second custom made patio furniture project for Korea restaurant.The current customer is impressed by the customized furniture of outdoor pouf we made two years ago.So they found our partner company Sohome and place this order to us.
In the north of Seoul,Korea capital city, the air is very clear and fresh,attracted by which ,a lot of designers cluster there and display their masterpieces in the design gallery.Accordingly a lot of new coffee shops and restaurant are opened there to cater to these designers.On the rooftop or ground floor ,there is much empty space.So the owners of the coffee shop or restaurant try their best to make full use of such space to create a lounge space for their clients to enjoy their free time, especially in the evening.Also some design company even rent such place to organize parties.
The following is the photo taken by Sohome staff,which looks very beautiful.Actually only two items they ordered,one is ottoman and the other is outdoor aluminium coffee table.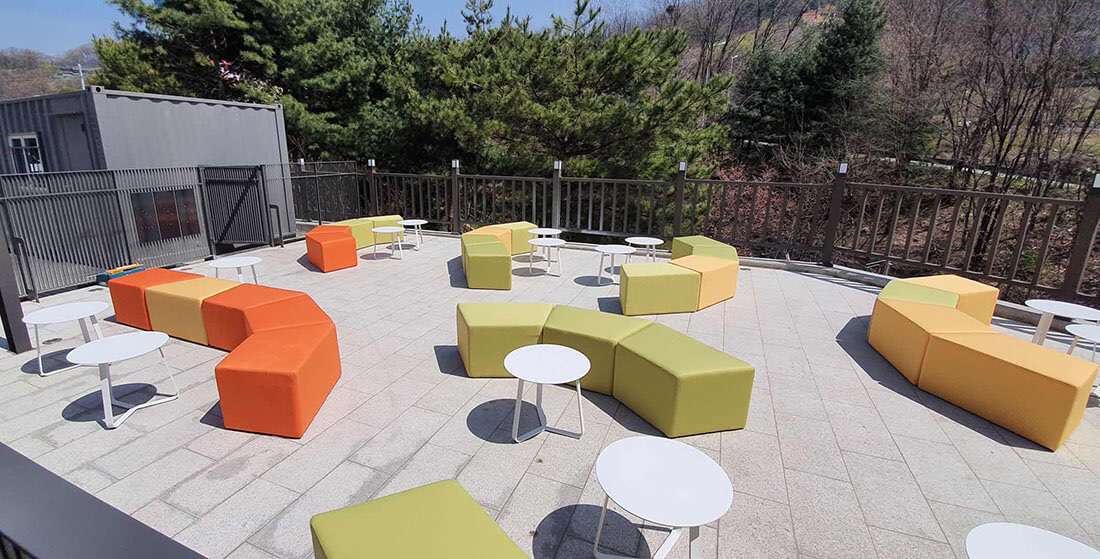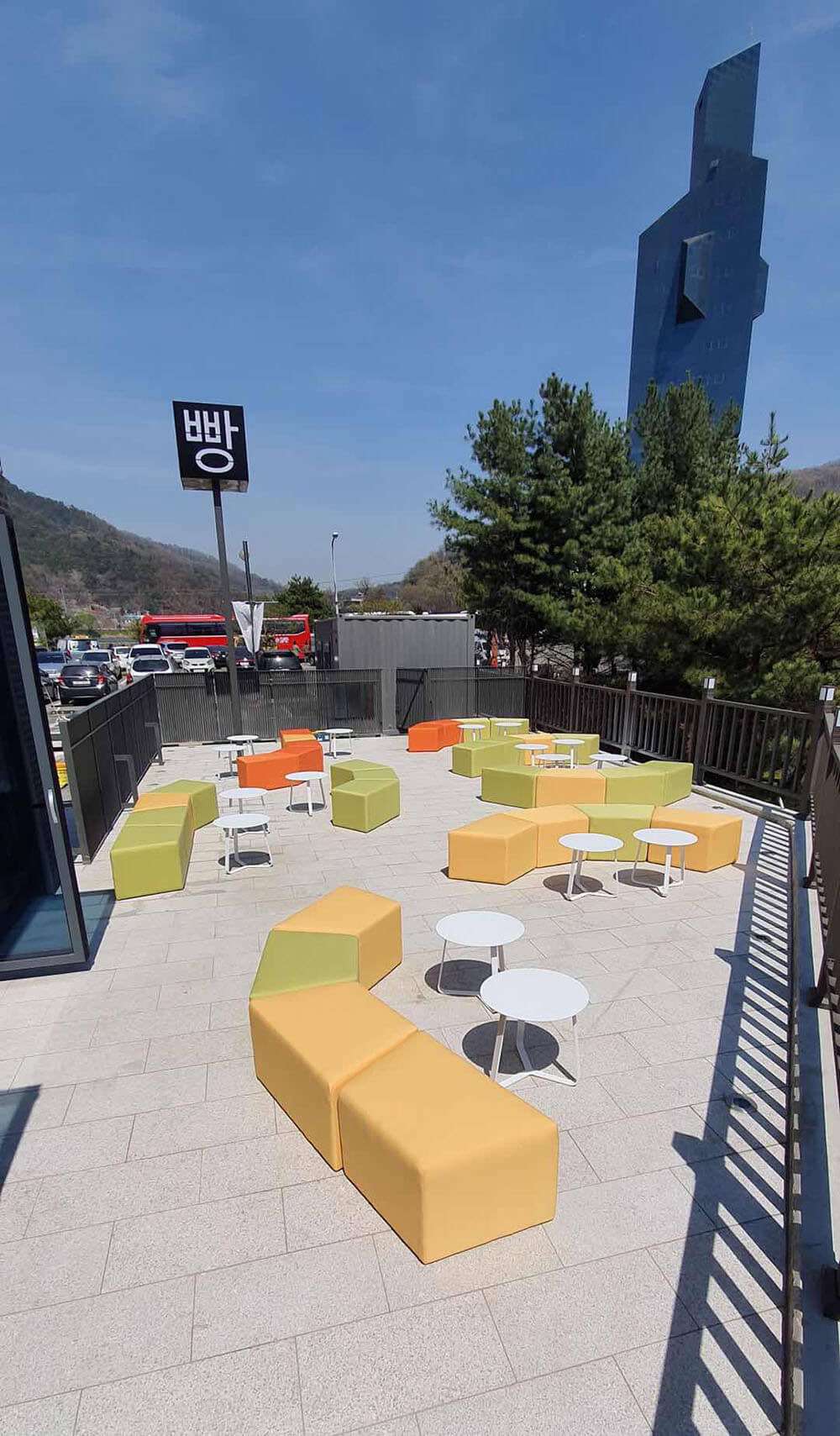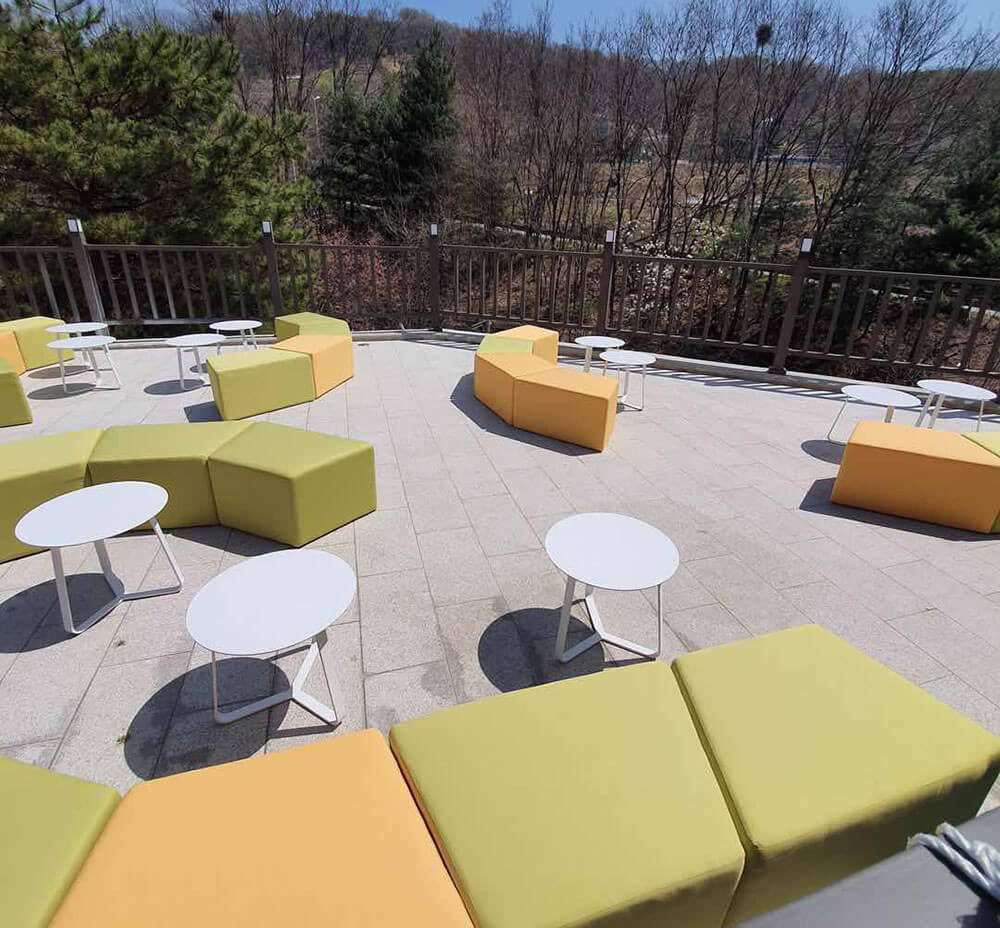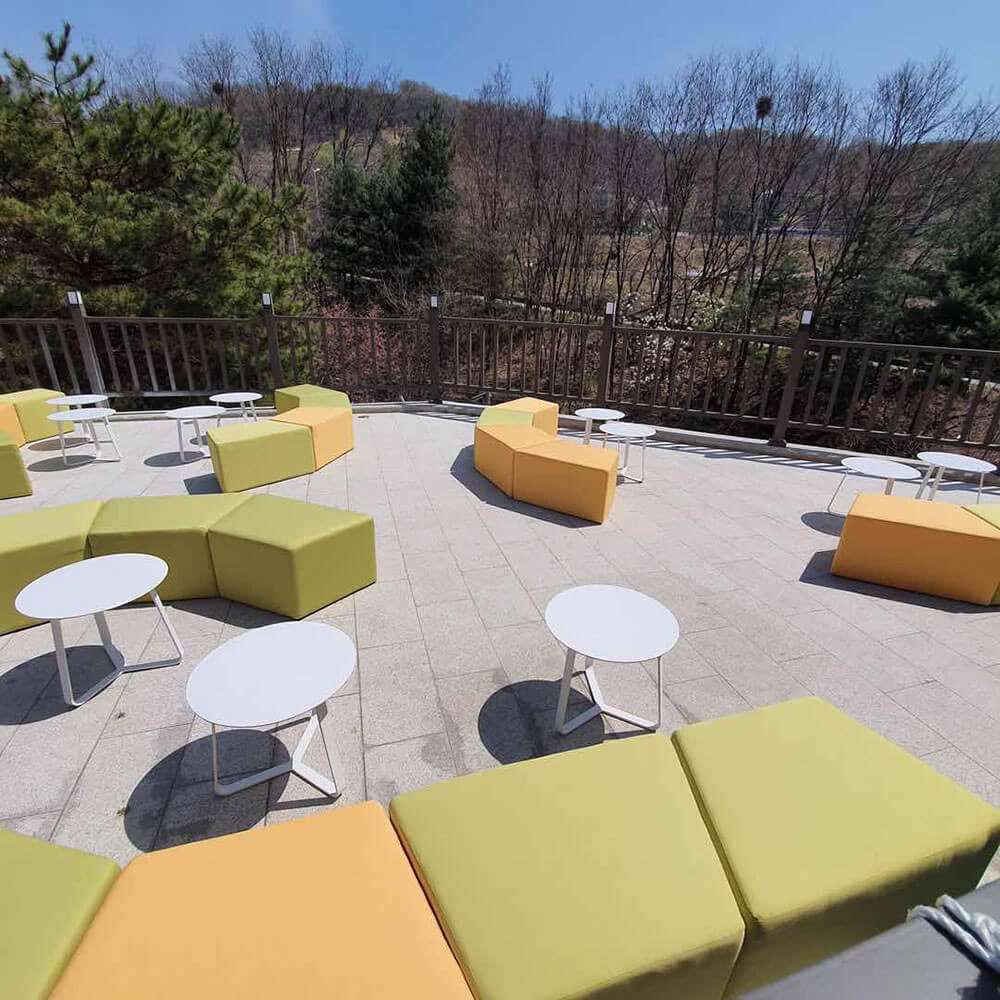 The following photo was takend by our outdoor furniture factory colleage in our workshop before delivery.This project was done just at the peak of Corona Virus world wide, also it is our first delivery after China spring festival.So upload this small furniture case to memorize the time.