New Chinese Style Furniture developed by Artech Win Awards In Shanghai Fair.
Our Admin
2017-11-10
4239
Artech made one set of custom made wood furniture for one home furniture factory in China which wanted to develop new Chinese style furniture to exhibit it in Shanghai Furniture Fair.At that time, this luxury furniture factory was busy in producing another series of custom dining room furniture so they asked Artech Factory do a favor.This home furniture manufacture makes high end home furniture and very strict with the quality of handmade furniture, which deliver big pressure to Artech Factory.To To finish this project successfully,we made 3D effect picture first and then we made the lounge chair and the living room sofa first.Then after confirmation from the designer, then we began to make other custom made furniture.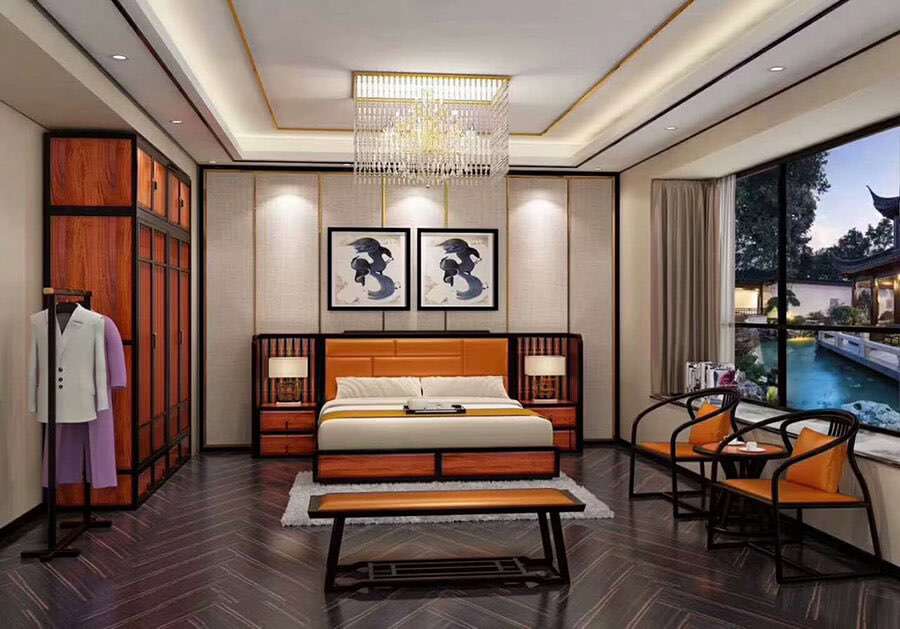 Although time is very tight, but we finished this set of new Chinese style furniture on time.When displaying all these custom home furniture in the exhibition hall, we felt strong culture breath with strong scroll flavour.The air in the space is flexible and smart,full of vitality like sun.The display of the new Chinese oriental furniture is the extention of calligraphy and painting as well as poem,which allows your body and mind to stretch freely.Finally this factory took this set of furniture as participating products.And surprisely this set of custom oriental furniture won excellence award in Shanghai Furniture Fair.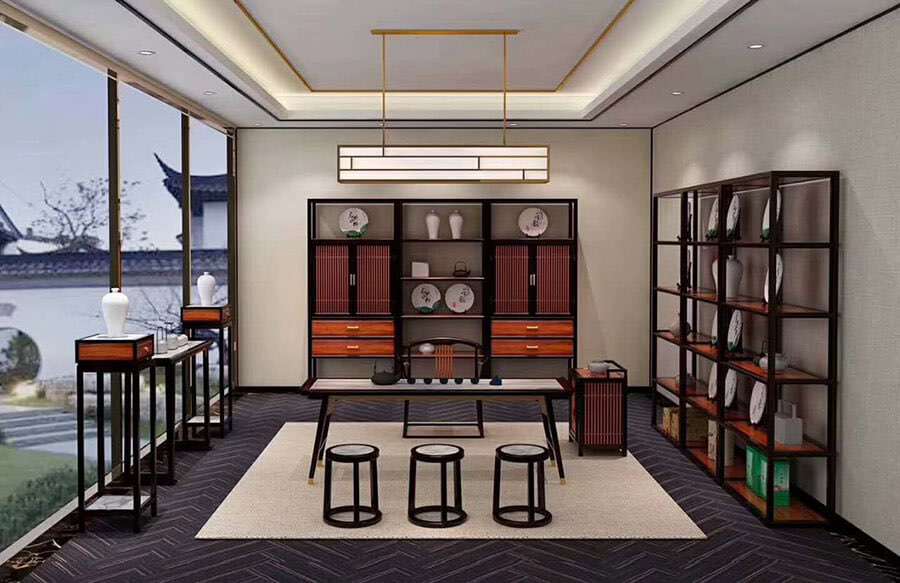 After this project,We also had more deep thinking about the new Chinese style furniture.The disadvantage of the China traditional furniture is that good looking but not practical,good for mind not good for body.So the priority for Artech Factory is to solve this problem.For Chinese traditional furniture,the line is too straight and has too many wood with little upholstered part.So to improve the comfort,on one hand, we added more upholstery to the seating furniture such as the lounge chair, bedroom bench ,living room sofa and bedroom bed,on the other hand, we adjusted the angel of the back rest and armrest of the solid wood chair so many times to make the angel conform to human engineering.However,that doesn't mean that we can ignore the shape of the custom home furniture.We must find right balance between aesthetics and comfort.In addition, another point that we learned is that modern elements should be added to alleviate the rigidness.For example, we add the golden color to the armrest and leg of the custom armchair in the living room.Also you can find that we add marble to the console table ,coffee table and the stool.For all the furniture with upholstery including custom sofa,custom armchair,custom bench and custom bed ,we match yellow green color to make the atmosphere vivid.Even if the wood color,two colors mixed together, one is deep color, the other is light natural color.All these made people feet at ease and comfortable.