Artech Factory Implementing 5S Workplace Organization Methodology Programs
Our Admin
2017-11-08
2008
Last five years witness Artech Furniture has made great progress on design ,research and production on custom hotel furniture and custom home furniture.Sales volume increases 30 percent every year with production ability stable rising.Our workers salary also grow sharply with our selling volume.
But on the other hand, as a custom made furnniture factory ,there are also many problem happening in our factories.Workshop space is always not enough.Workers always complain that our workshop is not big enough although we have rent two more floors of workshop.So when customers visit our workshop to check the products, they find that there are always no right place to display all these products.Workers spend a lot of time to clear a space.By doing this, we waste a lot to time and energy.More seriously,sometimes,we can't delivery the products on time because of low efficiency.All these force us have to make decision to implement 5S method to increase our efficiency.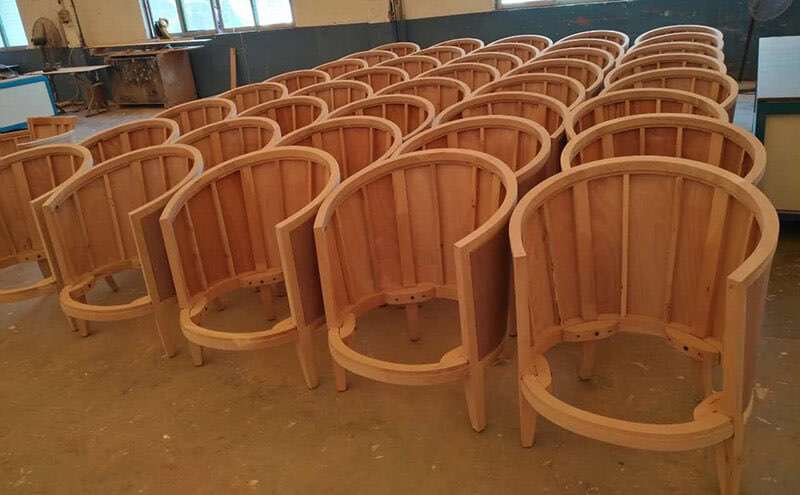 All the members of Artech Board of Directors agreed that 5S is the good cure to all these problems.After the meeting of Board of directors, production team held a production meeting about executing 5s management programme immediately.Every one began to study 5s management programme first before doing that.
5S is generally called 5 pillars of a visual workplace,including 5 steps:sort,straighten,shine,standardize,sustain.They are as following:
Sort: Sort out & separate that which is needed & not needed in the area.
Straighten: Arrange items that are needed so that they are ready & easy to use. Clearly identify locations for all items so that anyone can find them & return them once the task is completed.
Shine: Clean the workplace & equipment on a regular basis in order to maintain standards & identify defects.
Standardise: Revisit the first three of the 5S on a frequent basis and confirm the condition of the Gemba using standard procedures.
Sustain: Keep to the rules to maintain the standard & continue to improve every day.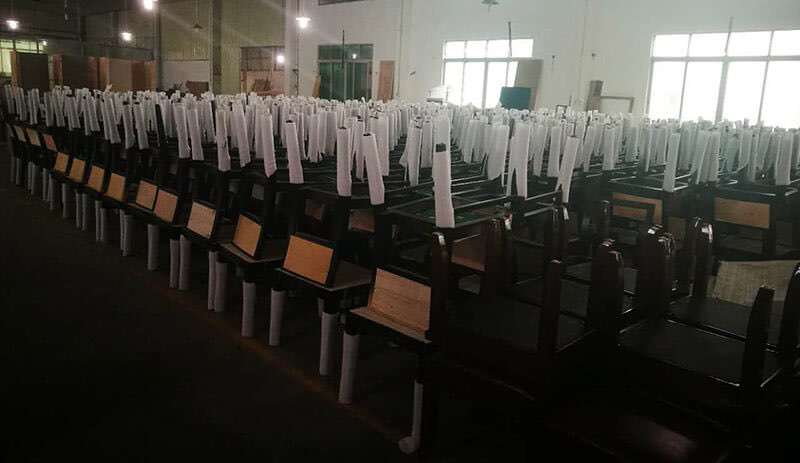 As a custom home furniture factory also custom hotel furniture factory,it is big challenge for us to implement 5S very well.Firstly,the furniture is not regular as other electronics products, they need very big space to store them.Second, for custom furniture factories, delivery time must be quick and on time.For custom furniture especially custom home furniture for Villa and sample house and ,it is not standard products, each products are different and unique with small quantity.That means, it can't be standardized as smart phone production line does.For custom hotel furniture,it will be easier than Custom home furniture.That makes us start from the custom hotel furniture.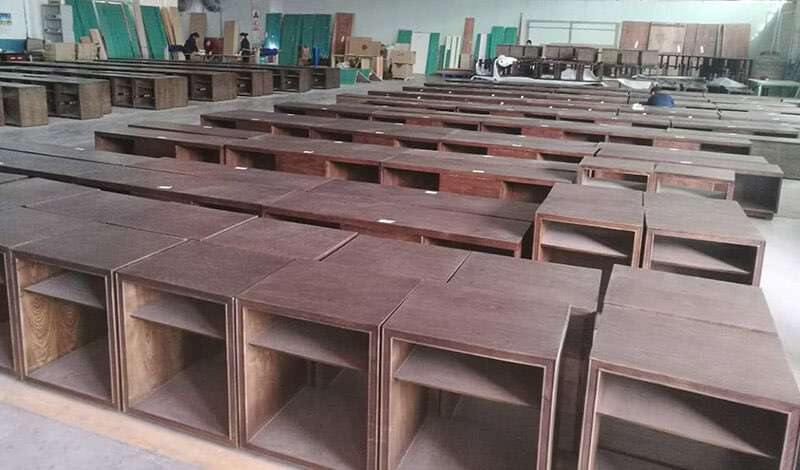 Of course, at the beginning, we met some difficulties.Some workers were not willing to do this programme with the idea that that was a time wasting.Even some managers did not change there ideas.They insisted that would lead to the delay of products delay.Coincidently at that time, we have a very urgent order for custom lounge chair of one hotel project order.In view of this phenomenon,on one hand, we explained to them patiently,on the other hand, we launched a prize debating activity about 5S,which finally remove all the doubts about 5S implement.
One month after implementing 5S management method,great changes took place in our factory workshop.
1.Everything is in order.The material is well organized in the material warehouse.Half finished products are put in the right position inside the yellow line specially drawn for each workplace.Finished products is packed quickly once they entered into the finished products warehouse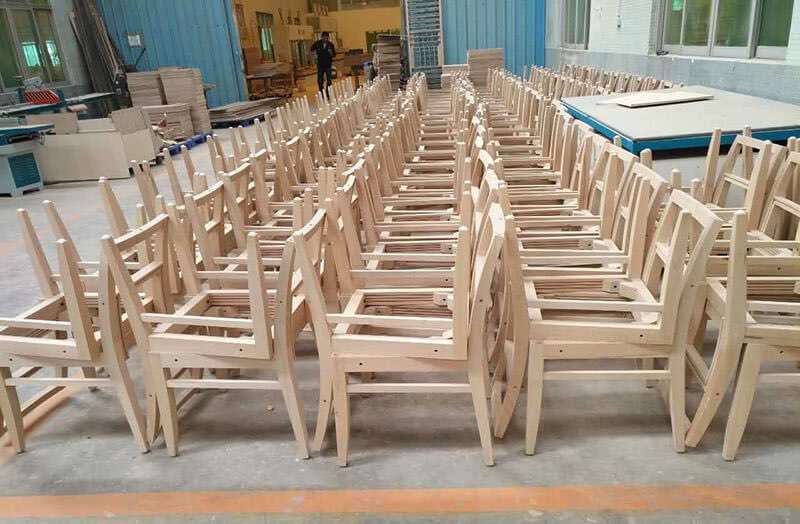 2.Efficiency is higher than before.Because everything is in order, workers can get the items they need quickly,which saves time.Also workers have a sense of achievement,they are happy and work faster then before,as a result, they can get more salary which is based on the quantity they produced.Even if we are in busy season, we still delivery customers' products on time.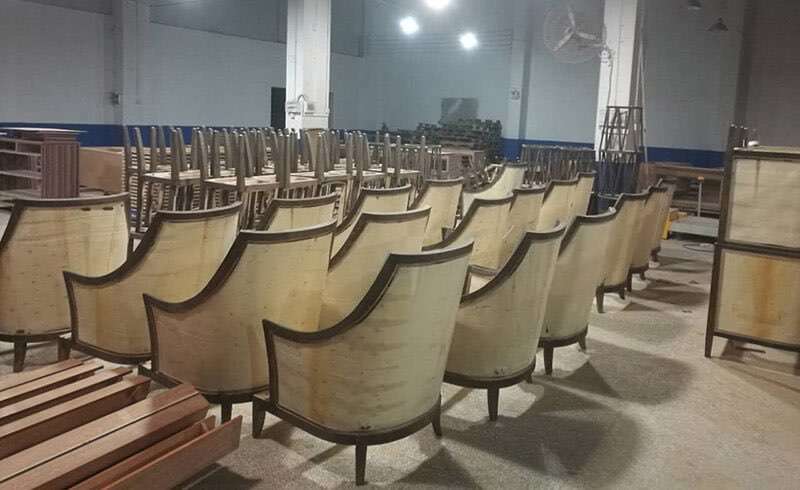 3.Workshop is safer than before.In the past, there are always some small accident happening but now there is no any accident happening.
This year, we believe Artech will keep stable increase and continue supply best products and service to our customers.