Sichuan Home Furniture Manufacturers Focus On South China Market
Our Admin
2017-11-10
1688
After development of many years,the home furnishing industry has formed some home furnishing clusters with unique regional characteristic,the competition situation with seven powers,Guangdong ,Beijing,Sichuan,Shandong,Zhejiang,Hebei,Northeast China ,has formed.In any of those regions,there are many home furniture factories and hotel furniture suppliers.
In recent years,Guangdong furniture represented by Shenzhen Furniture,Dongguan Furniture and Shunde furniture and the Sichun furniture represented by Chengdu and Beijing furniture have formed a situation of tripartite confrontation.Therein,Sichuan furniture marches into south China market.The healthy competition among hundreds of thousands of furniture enterprises conveys important power for promoting industry health.
Current Situation:Sichuang Furniture go to South after sensing the opportunities.Under the trend of the integration of competition,the production and marketing mode of shutting oneself inside and making a cart have been eliminated by the times.Accordingly the Sichuan home furniture manufacturers and commercial furniture suppliers focus their attention to the broader nationwide market.During the journey to the south,first task is to attend the local furniture fair.Teh Guangzhou wardrobe exhibition in March, China International Building Expo of Guangzhou in July,Dongguan Famous Furniture Exhibition in August are the best exhibition platform.As regional exhibition,the Guangzhou wardrobe fair in March has always been the main fair that Guangdong home furniture factories and commercial furniture suppliers have attended.The situation dominated by Guangdong furniture is broken completely with the new furniture brands shaping the new situation of competition among elite brands.It is noteworthy Sichun home furniture manufacturers and commercial furniture suppliers represented by three big brands of custom home furniture,Diamo,Elian Home,Pinchic devoted their first show to all the factories and business friends from all over the country by new design, excellent quality and heavy regional characteristic and attracted the attention of south furniture businessman by impressing them deeply.
If attending the furniture fair is the first step of expanding market,then the promote the brand influence with the help of media is the key step for foreign brands to enter into local markets.Just in the day of exhibition,Sichuan furniture manufacturers coming a long way invited all kinds of media to advertise for them making the Sichun furrniture well known at the exhibition site and making more people reveal the mysterious veil of Sichuan home furniture factories and commercial furniture suppliers and know them more deeply.But in fact,it is not so easy for Sichuan furniture to enter into south market and in order to dig south furniture market deeply, Sichun home furniture makers and commercial furniture makers should start from a lot of aspects.
Analysis:Why do Sichuan home furniture and commercial furniture manufacturers go south?
In the past,Sichuan home furniture manufacturers and commercial furniture suppliers had always dig the local and nearby third or fourth tier markets,then what drives them to pay attention to the south market?That involves human resources,channel,market maturity,regional integration and brand promotion and other reasons.
1.Talents emerges and home furniture market develop quickly
Just when custom home furniture industry is developing rapidly,talent retention and training policy seems a timely rain,making whole industry take a express plough deeply the custom home furniture.Local expansion of human resources injects the steady fresh blood to the Sichuan home furniture suppliers and commercial furniture suppliers undoubtedly.With the talent as the operation basis,Sichuan furniture industry develops very more quickly.Local market can't supply more dynamic for the furniture industry,so the Sichuan furniture enterprises begin to look for broader market.
2.Realizing the channel strategy of 'going out'
Actually,in the past finished furniture age,Sichuan Furniture had been shining for a long time.But with the infiltration of custom furniture,the step of transforming and updating can't be delayed any more.Since Sichun finished furniture already has certain market infiltration in south west China,Sichun custom home furniture enterprises develop more quickly then expected .But in terms of nationwide market,it can be only said 'so so'.The stable situation lack of explosion makes many home furniture enterprises and hotel furniture enterprises 'go out'.
3.The relatively mature market
There is broad market for custom home furniture but Guangdong furniture attract a lot of brands all over the country to seek experience.Guangdong furniture represented by Guangzhou,Dongguan,Shenzhen has a lot of famous furniture brands which have diverse style and rich products categories with better technique.Since the reforming and opening,there is solid basis of international trade and broader market.At present,Guangdong furniture has been the mainstream of furniture market leading the trend and development direction of whole furniture market. As the leading region of custom home furniture,Guangdong area naturally becomes the first place for other furniture enterprise to visit and study from.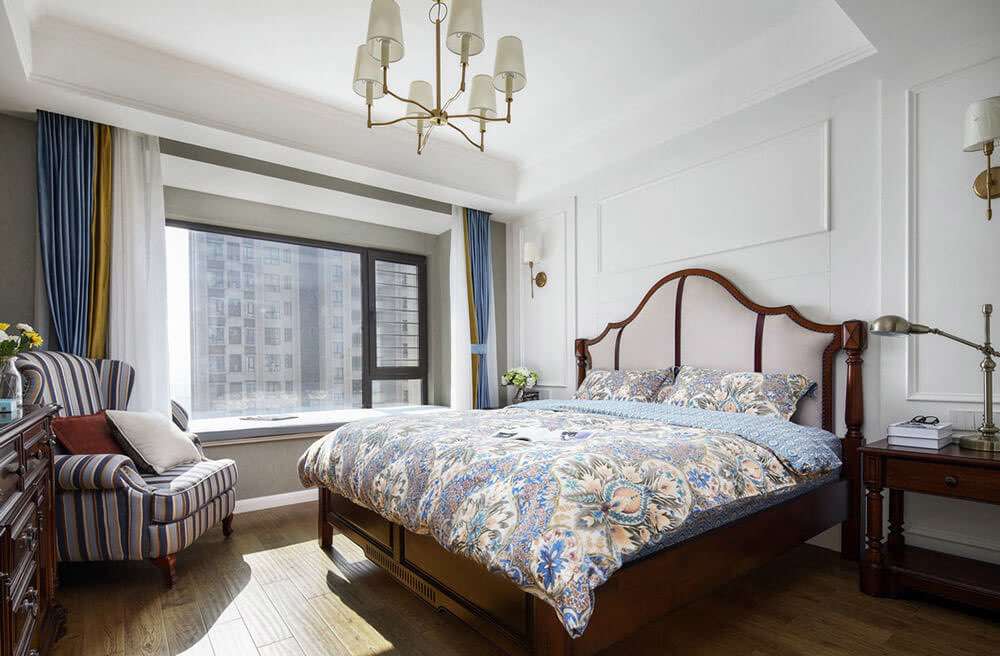 4.The obvious regional integration
In terms of current custom home furniture industry,more and more furniture enterprises have realized the nationwide layout and many furniture enterprises go out and naturally some regions invites them in.All regions are integrating and forming new phenomenon of custom home furniture.For example,Suofeiya realized the strategy of nationwide layout long time ago.At present,Suofeiya has set up five production base including Heibei Langfang,Zhejiang Jiashan,Sichuan Chengdu,Hubei Huanggang,Guangzhou Zengchen.Dinggu.Dinggu carried out the layout in the east,the south,the west and the north.Mage has production base in Chongqin ,Guandong and Tianjin......Since there are so many successful cases of regional integration,then naturally the brands such as Elian Home,Diamo,Pinchic and other Sichuan home furniture enterprises and hotel furniture enterprises enter into Guangdong market bravely.
5.Promoting the brand influence.
When an enterprises develops to certain stage,naturally it will look for some channels to promote the brand.In the integration of Guangdong furniture and Sichuan furniture,all kinds of furniture exhibitions held by Guangodng are the priority for Sichuan home furniture brands and hotel furniture enterprises to promote their brands and fame.Besides,Sichuan home furniture factories are expanding the brand influence through internet,paper media and outdoor advertisement and other forms of advertising so that they can carry out the strategy of nationwide layout.
Significance:Southward has far-reaching influence
Sichuan Furniture:Learn new mode of development
To Sichuan Furniture enterprises,this time the 'southward' was not accidental and in the future more home furniture enterprises and hotel furniture enterprises will follow them, after all the integration of Sichuan furniture and Guangdong furniture is the trend.As mentioned earlier,Guangdong furniture is ahead of the enterprises in many regions in design style,production technique and so on.After Sichuan enterprises go south,first they can strengthen the communication with local furniture enterprises and learn from each other and second they can listen,see and touch the products which are forged carefully by the local excellent furniture brands.In addition,they can learn the advantage and disadvantage of each other deeply with the help of home furniture and hotel furniture manufactures exchange meeting so that improve themselves continuously.
Guangdong Furniture:Integration of diversified characteristic
Culture of Sichuan Furniture is broad and profound,heavy characteristic of 'Chuan Flavor' brings fresh product style for Guangdong area.Sichuan Furniture's going south is delivery of rare culture from other places instead of simple movement of enterprises,which makes the furniture field not dominated by only their own brands any more.The arrival of Sichuan home furniture enterprises brings diversified product style and promote the development of comprehensiveness and diversification.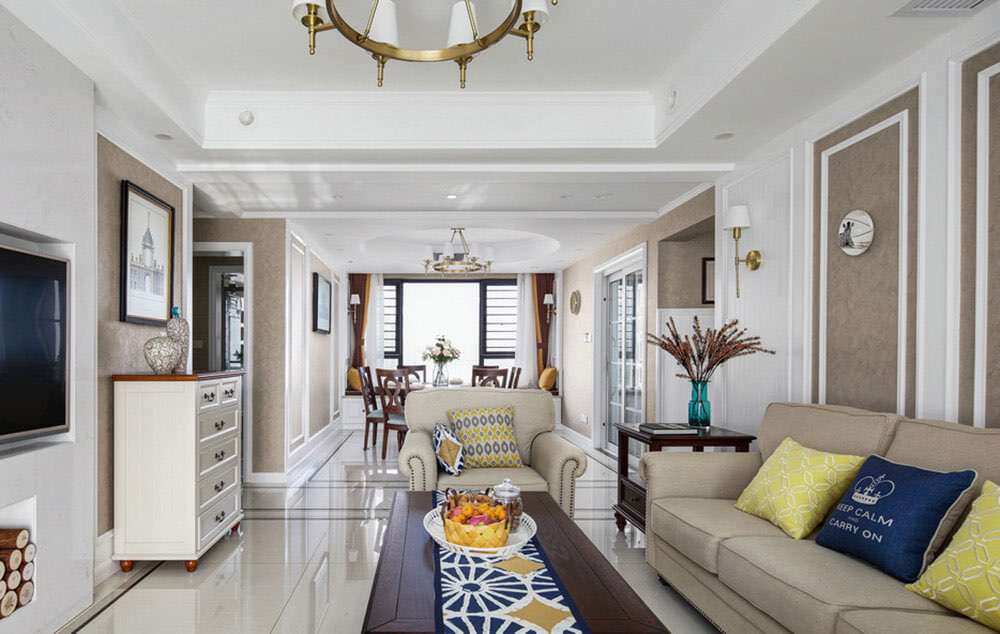 Industry:The trend of regional integration is prominent
In terms of the whole custom home furniture industry,Sichuan Furniture's going south is not only the expansion of local brands,but also the integration of a product style at the present age of prominent personalized demand.When Sichuan furniture goes south to learn the experience and comes back,it also leave heavey 'Chuan Flavor in Guangdong.By going and coming, Sichuan Furniture promotes the diversified development of custom home furniture industry and also witnesses the generosity of this industry.But to Guangdong furniture enterprises,the influx of foreign brands means the intensification of brand competition,after all the 'cake' is limited.Whether the enterprises 'going south' or 'going north',it indicated that the trend of regional integration is irreversible.Sichuan furniture and Guangdong furniture have their own advantages.Sichuan Furniture's going south has enough reasons and only all the enterprises from all over the country learn from each other and integrate each other can they acquire the advantages and give up disadvantages and seek more long term development.This time,Sichuan furniture's going south witnessed the fast development of custom home furniture.Understand such situation,the home furniture enterprises who can grab more market will be the final winners.