Hilton Hotel Will Close- Reshuffle of Hotel Industry Influences Hospitality Furniture Manufacturers
Our Admin
2017-11-10
3334
Recently Hilton Hotel Shanghai published one English announcement:The Hilton Hotel located in Huashan Road in Shanghai will be closed on Jan.1 ,2018,which indicated that the reshuffle of hotel market is accelerating with the retreat of the international high end hotel brands.According this will influence China hospitality hotel furniture suppliers and manufacturers
Referring five star hotel, Hilton hotel is very popular with consumers.In 1988,first Hilton Hotel brand in China was opened in Jinan of Shanghai,which launched the prelude of Hilton in China.Having entering into China for 30 years, from west to Wulumiqi,north to Shenyang,south to Sanya,Hilton Hotels are everywhere.The international management of Hilton Group leading the development of China hotel industry.
However the news on Hilton official website confirmed that Hilton Shanghai in Huashan Road would be closed on Jan.1 of 2018.When logging into this official website,the journalist found that the hotel room before Dec,31 can be booked normally but the booking after Dec.31 is not available.After the release of this news,many netizens expressed their dismay:this hotel bore the common memory of Shanghai people and Shanghai Hilton was the landmark of Shanghai center.At that time, the hotel room cost of one night was equivalent to 20 months salary of ordinary workers.
It happens that there is a similar case.Huanting hotel,the first hotel managed by foreign hotel brand ,which signed the 10 years of entrusted management contract with Sheraton Hotel Group.With the maturity of the Huating Hotel,Sheraton hotel retreat from Huating hotel.Is it good for international hotel brand retreat from China?Quite a few insiders said it was normal phenomenon.
Thirty years ago,the development level of China hotel industry was very low,so the introduction of high end hotel brand not only led the China hotel industry development but also solved the bottleneck problems of Shanghai foreign reception.With 30 years of development,China hotel industry is becoming more and more mature and have got recognized by the international authoritative institutes.According to the updated rank of Top 325 Hotel Group Worldwide in 2016,the one with highest rank in China was still Jinjiang Hotel Group,ranked five.After the merging of BTG Hotels and Home Inn,the rank rose up to eight and the rank of Huazhu rose up to 9.Nowadays,more and more China hotel furniture brands participate in international hotel management and output the hotel management.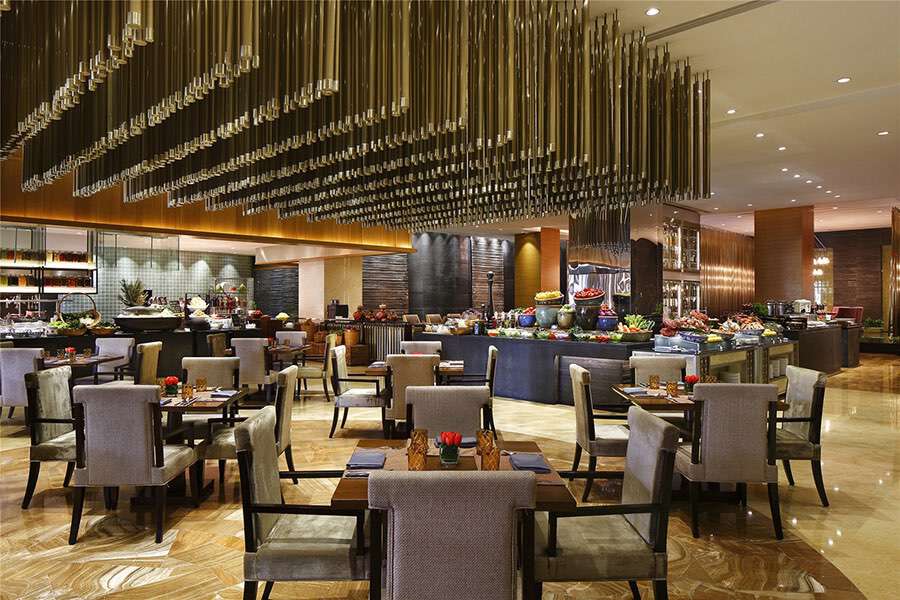 Compared with 30 years ago,the tourist source structure has undergone significant change.According to National Tourism Administration,in 2016,there are 4.4 billion domestic tourist and 138 million inbound tourists.30 years ago, the main guest source of hotel brands are foreigners while today most of the guest source are Chinese tourists,which directly influences the development of China hotel industry.The professor He Jianming,the dean of tourism department from Shanghai University of Fiance and Economics analyzed that same as the Disney Park,luxury hotel brands should provide not only personalized hotel furniture and equipment but also intimate service to Chinese guests,which is the trend of hotel brand transformation.
The reshuffle of five star hotel must influence the hospitality furniture suppliers.The old Hilton Hotel furniture suppliers need to look for new opportunities and new partners.