First 'One Belt and One Road.Flower World' International Home Furnishing Cooperation Summit Held
Our Admin
2017-11-09
1910
To carry out the strategy of One Belt and One Road and advance China home furnishing industry to grasp the opportunity of One Belt and One Road,in September 12,associated with China Furniture Fair(Shanghai) and Yuexing Group, China Furniture&Decoration Chamber of Commerce held first 'One Belt and One Road' International Home Furnishing Industry Cooperation Summit in Shanghai.Zhang Chunxi,Chairman of China Furniture&Decoration Chamber of Commerce,Zhang Renjiang,Secretary General of China Furniture&Decoration Chamber of Commerce,Li Deying,General Manager of China Foreign Trade Guangzhou Exhibition General Corp,David,general manager of Artech Furniture Group,a hotel furniture supplier,representatives from excellent home furnishing E commerce platform,experts and scholars,excellent enterprise representatives from home furnishing committee and home furniture manufactures,intelligent E commerce enterprises and plenty of well-know media got together to discuss and explore the development trend about One Belt and One Road under the times of big data,facing the challenge and opportunity during the process of One Belt and One Road.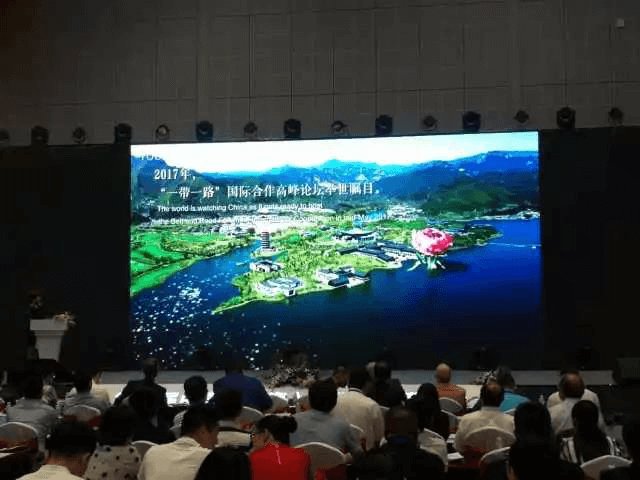 China Furnishing Industry had achieved a good start at the first half of 2017.The improvement of China manufacture sector's prospect offered more space for China decision makers to cope the finance market risk and advance the innovation.Nowadays pushed by the strategy of 'One Belt and One Road',transnational contact become more and more close, which will bring China furnishing industry more development vitality and increase strength.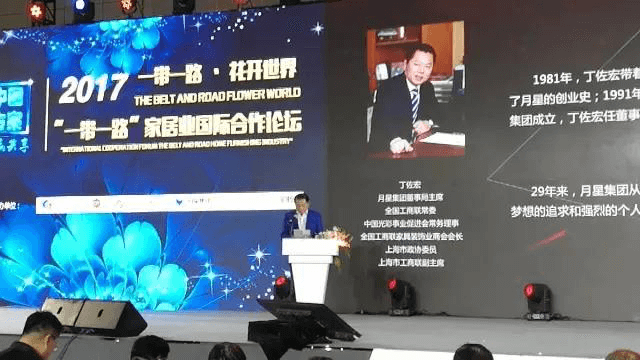 At the beginning of this activity,Dining Zuohong ,chairman of China Furniture&Decoration Chamber of Commerce,also as the chairman of Yuxing Group,addressed the forum.He said,current furnishing industry was lying in the important development stage and enterprises were facing complicated Macroeconomic system but challenges and opportunities coexisted.Nowadays with the coming of the internet information times,interconnection and interworking,diversity creation had become the base for new development of enterprises.The door for artificial intelligence,intelligent home furnishing and big data had opened.Enterprises should consistently take information,technology ,design,quality,service,experience,value as the breakthrough of enterprise innovation and forge a diversified interconnected and interworking platform of cooperation so that a open,shared,cooperative,win-win home furnishing ecosystem can be set up.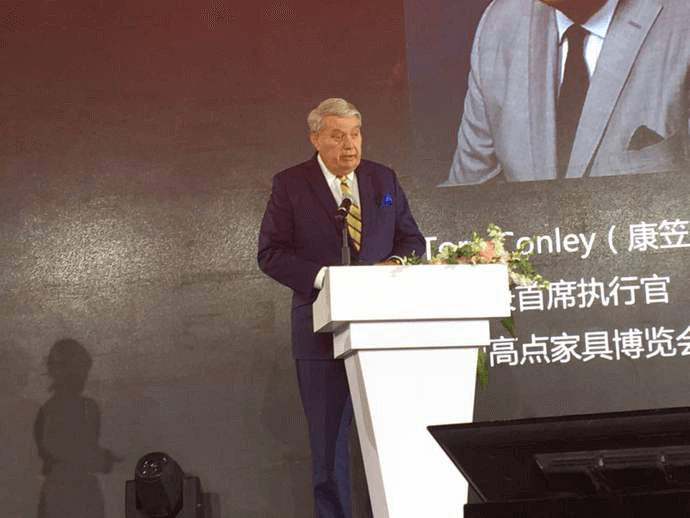 The CEO of American High Point Market was invited to attend the forum and he said,home furnishing industry of China and America would benefit from the strategy of 'One Belt and One Road',which would push forward the development of global home furnishing industry.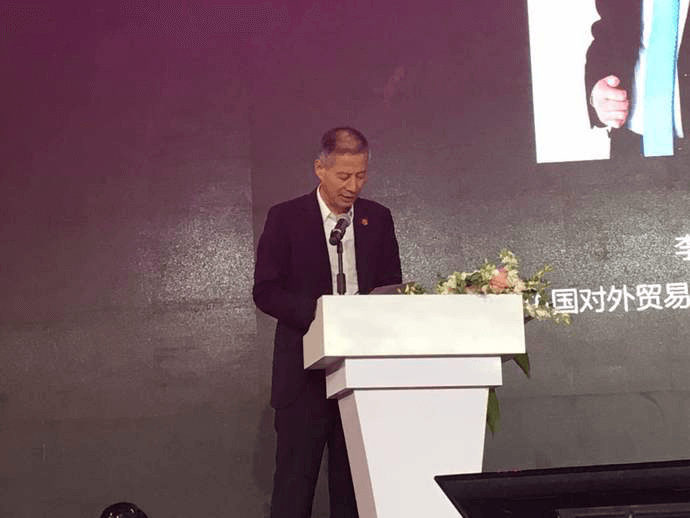 Afterwards,Li Deyin ,General manager of China Foreign Trade Guangzhou Exhibition General Corp said,under the layout of 'One Belt and One Road' strategy,our country not only had created more convenience for home furnishing enterprises to go abroad but also had offered vitality to home furnishing industry.Because of this, harnessing the opportunity of 'One Belt And One Road' China Furniture Fair would increase efforts to promote home furnishing enterprises to go abroad to open new market and share the new bonus and at same time would try its best to become the tires linking China home furnishing industry and the countries along 'One Belt And One Road" so that promote the trade cooperation between our country and countries along this route.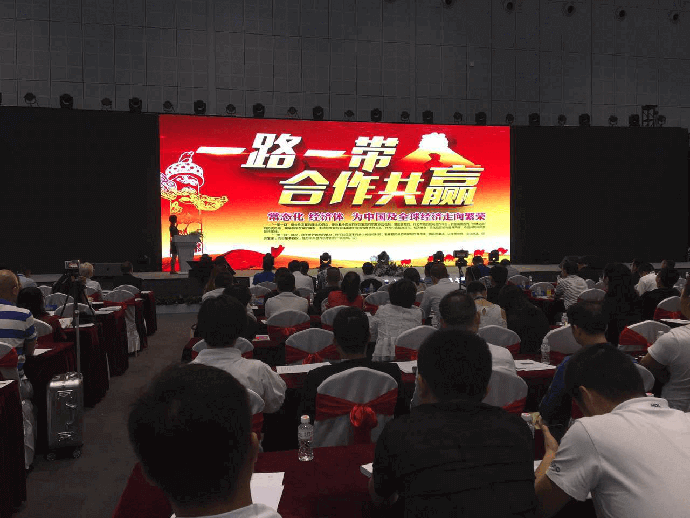 China Home furnishing industry has obtained brilliant achievement in the past 30 years development,which laid a solid foundation for the home industry.The enterprise outcome showed in this convention not only proved that the spirit of pioneering in China home industry had never stopped but also showed that China home industry was fulfilling the dream of internationalization under the influence of 'Go Abroad' and 'One Belt And One Road' strategy.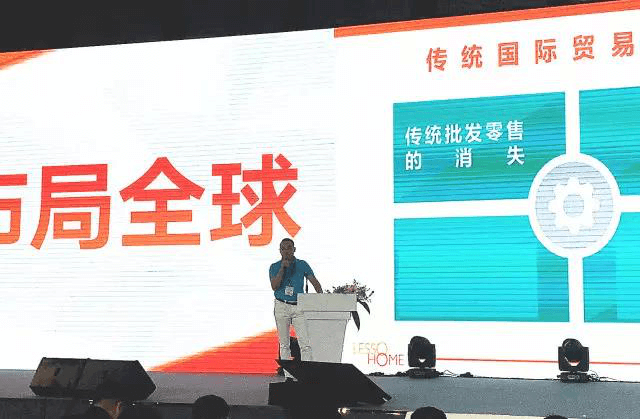 Then the vice president from Lesso Home Zhang Yinfa shared the overseas strategic development experience.He said, the reason that China pan home cross-border E commerce companies could not close large transaction was the transaction would not happen without experience of pan home products and big deal was hard to be closed without experience.So the service and experience online and offline must be integrated.Lesso Home's operation mode is to shorten the trade chain so that the manufacture can reach the end customer directly through the platform online and offline.Then with the online shopping mall and global logistic system,home enterprises can achieved the goal of expanding the international market.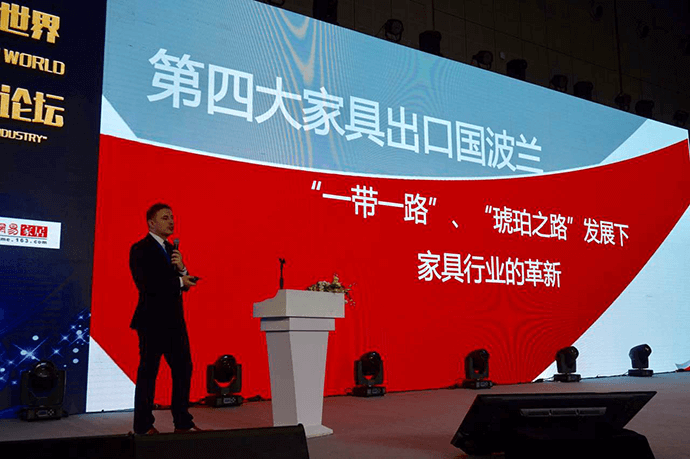 Dr. Udyan, chief representative of Poland investment and Trade Bureau in China indicated that the data in 2015 showed that the Poland ranked four among the global exporting countries while China rank 2 among the Poland's furniture importing countries.He said Poland enterprises is lack of brand awareness so he hoped to find China partners through this activity and fair and introduce Poland brand to China.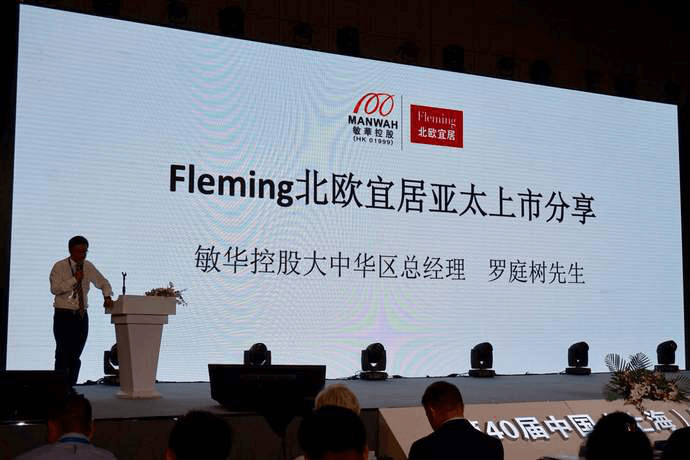 Luo Tinshu,general manager of Man Wah Holdings Greater China gave a keynote speech 'Sharing About Fleming Listing In Asia-Pacific Stock Market',in which Taking purchasing Home Group as an example,he told the experience about Manwah's going abroad.He indicated that 25 years of development of Manwah benefited from integration of global trade.In early stage main income relied on export trade with exporting trade more than 80 percent,only 20 percent domestic sales.But now through acquisition,Manwah got the suppliers ,especially the research team developing Scandinavia style furniture.At present,around the strategy 'One Belt and One Road',which make China trade face the world,Manwah acquired the opportunity to compete with global enterprises.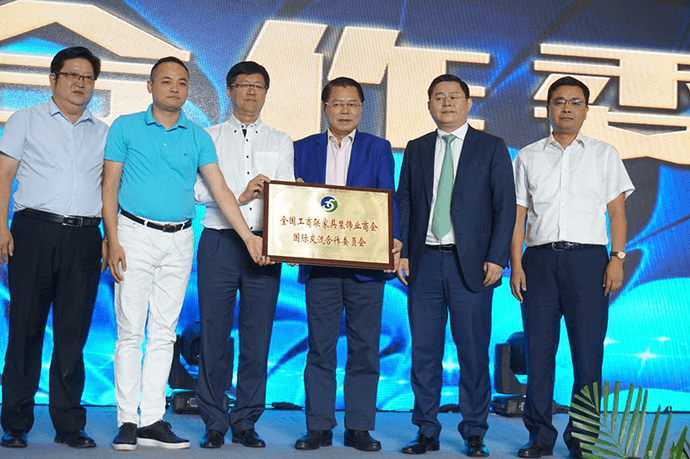 Afterwards the 'International Communication and Cooperation Committee' was formally established at this conference.Ding Zuohong, chairman of China Furniture&Decoration Chamber of Commerce ,Zhang Youli,the general manager of Italy IMOLA ceramics also as chairman of Zhucaho Group,Zhang Chuanxi,executive chairman of China Furniture&Decoration Chamber of Commerce,Zhang Yinfa,general manager of Lesso Home,Zhang Renjiang,secretary general of China Furniture&Decoration Chamber of Commerce,He Ming,Xinjiang Hualin International Home Furnishing Management Ltd and etc together unveiled the nameplate and launched the International Communication and Cooperation Commitee.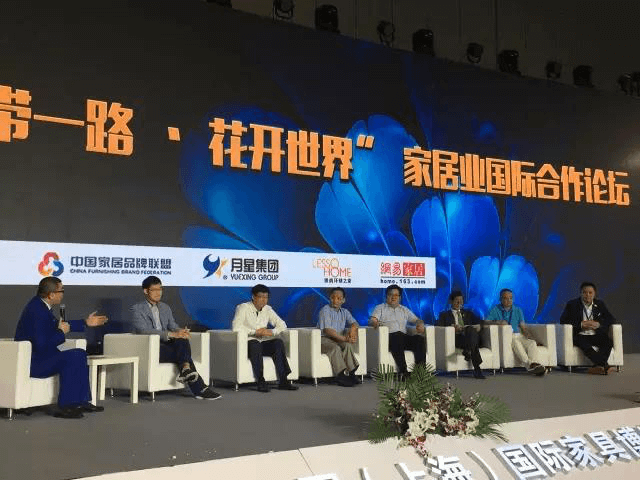 Next is the high-profile dialogue of China and foreign home furnishing brand.Ni Zhanggen ,chairman of Health Care Co.,Ltd,Zhang Youli,general manager of Italy Ceramics IMOLA and also as chairman of Zhuchao Group,Shen Zhongmin,chairman of Kunshan Baiyulan Furniture Co.,Ltd,Zhang Yinfa,general manager of Lesso Home,Chen Yanmu,chairman of Shiyuntong Holdings,He Ming,Xinjiang Huanlin International Home Management Co.,Ltd,Zhou Zhenyang,chairman of Vollodis Furniture Co.,Ltd and other representatives together discuss about the trend of international home furnishing industry.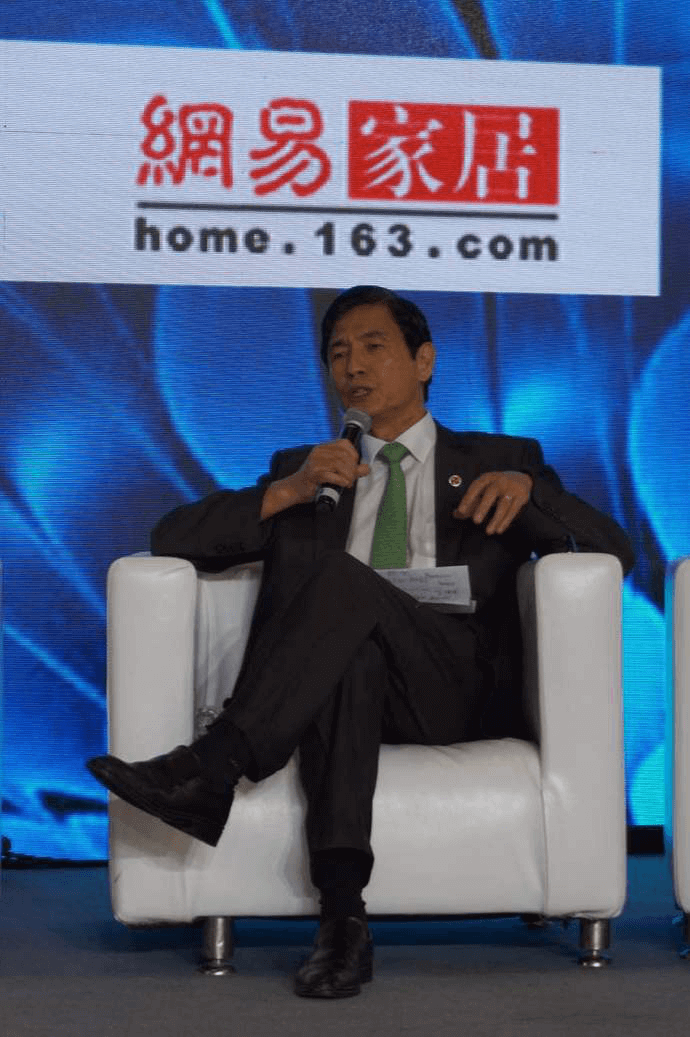 Chen Yanmu,chairman of ShiyunTong Holdings said,the concept of regional cooperation platform means that the production factors should be integrated and members should discuss it together, built it together,share it together.To do well in domestic market was called localization,to do well in international market was called internationalization.By acquisition of foreign brand,China companies achieved the goal of buying the factories,technique ,culture and with localization development,China companies should create core competitiveness so that the China home brand alliance changed into international brand alliance.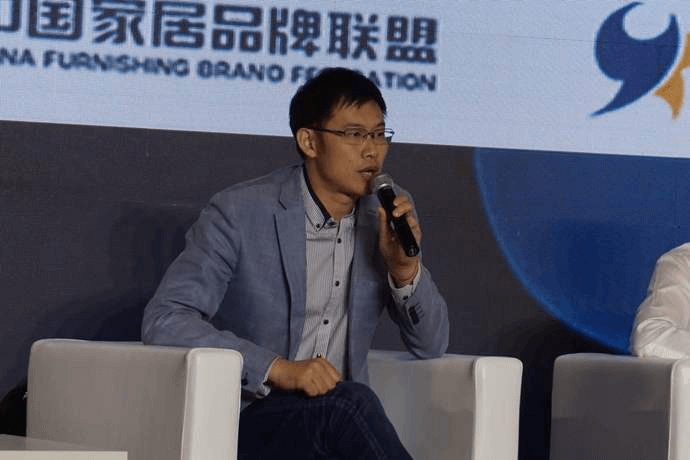 Ni Zhanggen,chairman of Mengbaihe Home Technology Co.,Ltd said since we wanted to expand the global market,the highest efficiency way must be to produce and sell locally.In recent years, Mengbaihe's globalization developed well and Mlily Brand is pushed at same time in USA,Canada,Britain,France,Australia,New Zealand ,Korea, Japan,China and etc.Next, plans to build factories in the United States are on the agenda.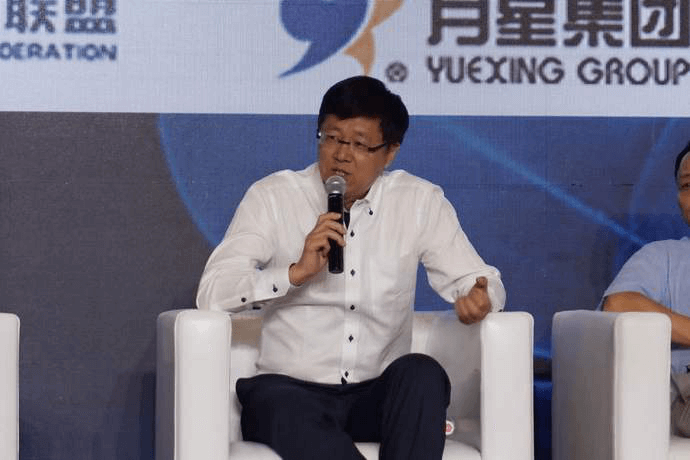 Zhang Youli,general manager of Italy ceramics IMOLA China and also chairman of Zhuchao Group said 'One Belt and One Road is the the clear direction given by the state and whole the economic development had entered into platform model.For Chinese enterprises, this is strategy opportunity.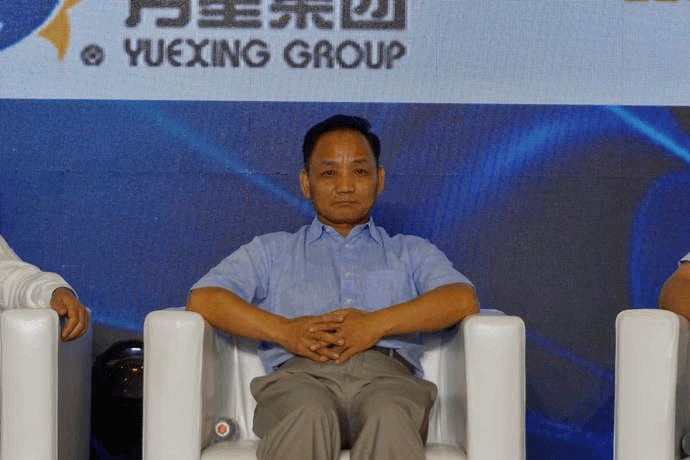 Shen Zhongmin,chairman of Kunshan Baiyulan Furniture Co.,Ltd said,as a China home furniture manufacture deeply ploughing USA market,we can land and grow up mainly relied on the understand the local consumer culture and consumer group.Second,most of domestic enterprises grew up by imitation.To go out of this strange circle,one must has his own designer factors,which must accord with local consumption habits.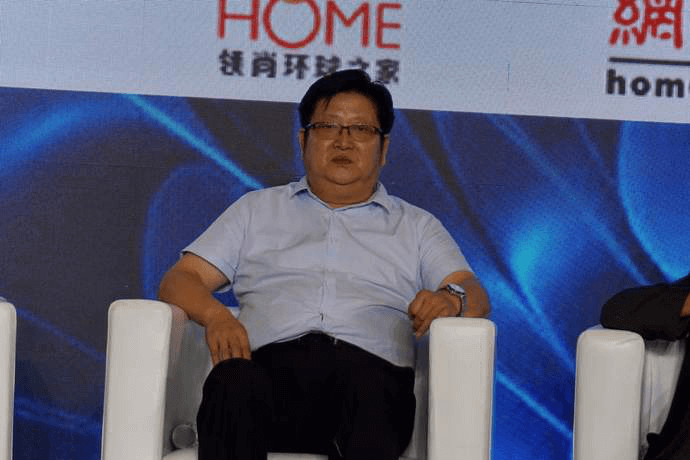 He Ming,general manager of Xinjiang Hualin International Home said Hualin is the biggest company in Northwest China involving circulation of home furnishing and building material.In 2007,Hualin began to invest abroad.At that time,there were two reasons for that,one is in Northwest of China ,there is no such big market as Yangtze River Delta and Pear River Delta.Huanlin circulation brand benefited from Central Asia and West Asia market.As a service platform enterprise which had explored abroad for almost ten years and had supplied service for Chinese manufacture,what Huanlin did is not only home furnishing, but also updating idea.At present, Hualin have broken the traditional domestic marketing model of first generation and second generation and is deeply digging the cooperation model of resource integration.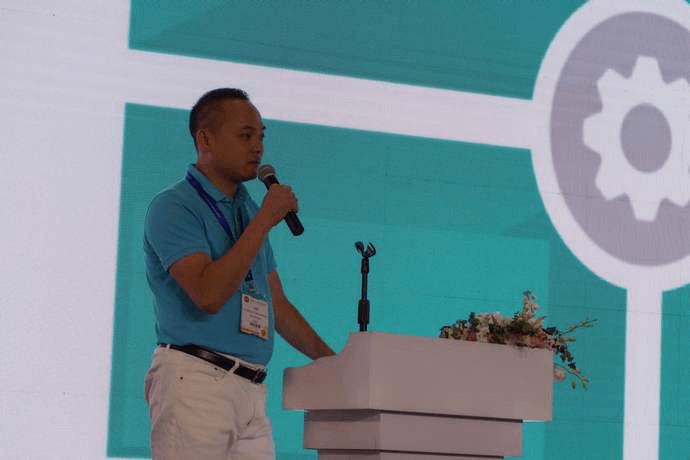 Zhang Yinfa,general manager of Lesso Home China said what enterprise now must do is to follow the supply channel structure that is to changed soon in the future.The purpose of doing this is not for interest maximization but for the sustainable development of enterprises.Especially to many custom home furniture manufacture in China and custom hotel furniture manufacutures in China ,it is also very important.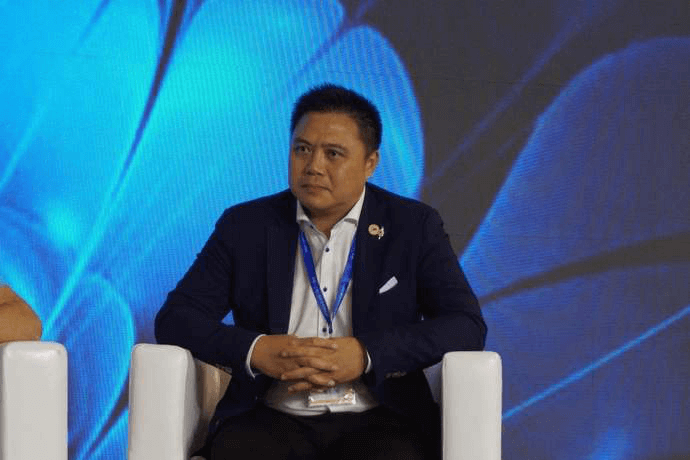 Zhou Zhenyang,chairman of Vollodis Furniture Co.,Ltd said he had realized the oversea impact of 'One Belt and One Road' from the land Silk Road along which Chinese products entered into the central Asia market with huge population.That gave us strong inspiration about integration of trade and production.We already have had strong ability of production, but we also hope to introduce more original design from Europe and Italy and other national brand with strong research ability.
Through this round of dialogue,views about 'One Belt and One Road" from China home furniture Best Brands have been showed to us.These views reflects the deep understanding of 'One Belt and One Road' from all fields and links of China home industry and further enriches the connotation of 'One Belt and One Road' in China home industry.
So far,first 'One Belt and One Road Flower World' International Home Industry Cooperation Summit had ended.It is believed that this forum not only promotes the common development of China home industry in the future,but also opens the new chapter for the win-win road of realizing common prosperity.