Seven Trends in Furniture Circle
Our Admin
2017-11-08
3466
Seven Trends in Furniture Circle
Trend ,has been the object that been pursued by all walks of life.Because in many cases,following the right trend means right direction,thus,not far away from the golden destination.In this article ,combining his practices and views in this industry,the author will talk about the seven big trends in furniture circle.
Trend 1:Furniture Industry still will continue increasing
Influenced by policy of inventory in real estate industry,second child liberation,accelerated urbanization and other policies,real estate market will maintain steady growth.Furniture industry belongs to consumption industry ,which is easily affected by economic development,urbanization process,citizen income and other factors and has a correlation with real estate periodic change.Related with the house selling,delivery and renovation,furniture sales lag house sales half year to one year.In the future,the main consumption market will be middle west area and second and third tier cities.With the rapid urbanization of middle and small towns and upgrading of middle high consumption in easy area,new citizens between 25 and 35 will be new "gold mine"for furniture.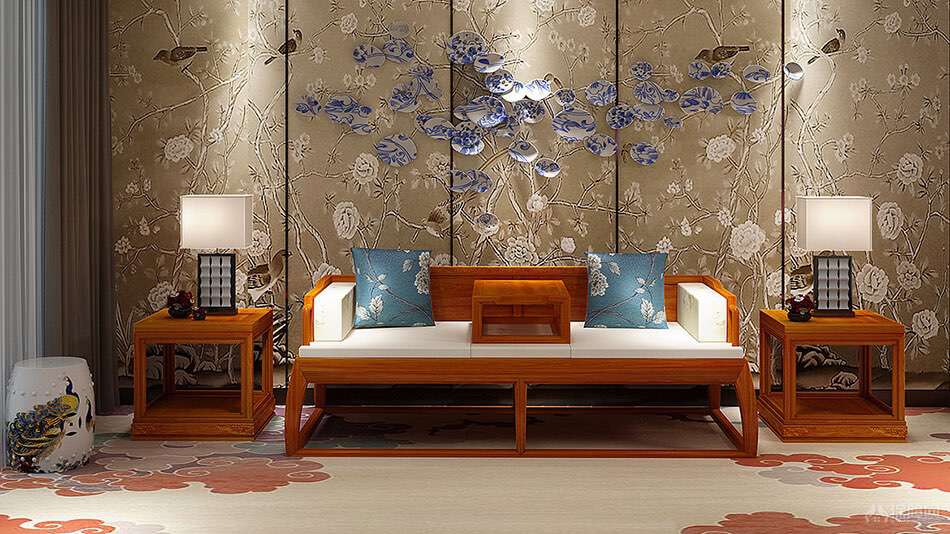 Trend 2 Furniture industry cluster will be moderately dispersed and diffused
Tradtional furniture cluster in Pearl River Delta, Yangtze River Delta,Bohai Rim,South East China will be moderately dispersed and diffused.Especially in Pearl River Delta,Yangze River delta and Beijing-Tianjin area,in view of the environment policy and tax policy,local government began to empty the cage for new birds.In addtion, because of sharp price increase of land, rent,labor and other market factors,a new round of industry cluster will bedtransferred to middle west area ,even to the south east Asia.in Hubei Qianjiang,Hongan,Jianli,Helan Xinyang,Lankao,Yuanyang,Hebei Zhengding,Langfang,Liaoning Zhuanghe,Zhangwu,Anhui Liuan,Jangxi Nankang and other area,a lot of professional furniture industry parks have been set up.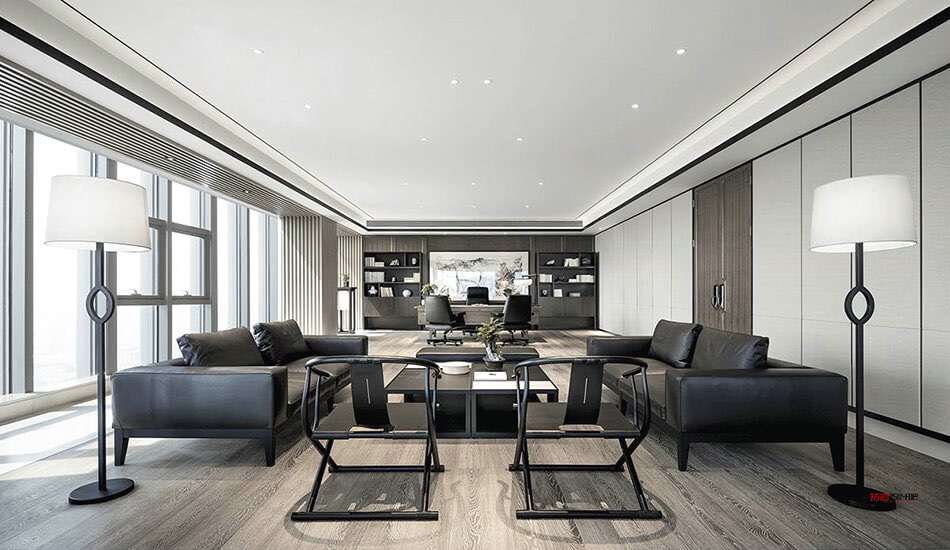 Trend 3 Ten billion giant will slowly emerge
41 is the listed enterprises quantity of home industry. Since 2017 alone, 6 home furnishing enterprises have been listed.Big home industry market scale of 4 trillion.The history there are no any enterprises whose revenue are more than 10 billion will eventually end.
Many one billion level enterprises make efforts on multi brand,multi category,multi channel.Take Kuka as example, it began to produce bed, mattress and other accessory products such as coffee table, dining table, which are sold together with their main products.In 2016,with Kuka Cutom Home formally established,one step service plan is almost completed.
Qumei achieved a revenue of 1.66 billion,an increase of 32.52%.Paying same attention to Design and Marketing,Qumei focuses on the sale platform OAO integrating online and offline ,which enhances the growth momentum in the channels.And also eight life brands for custom furniture.
Markor Home's multi brand stratage also of concern.In 2016,Markor Home achieved an income of 3.467 billion,an increase of 21.26%, mainly due to the domestic retail business revenue growth over the previous year.In fact,having not been satisfied with its retail identity,Markor Home is making efforts on its multi brand stratage.
Last yeara, Yihua Home achieve an income of 5.7 billion, an increase of 24.14%.On category,except that Yihua entered into upholstery market through wholly-owned acquisition of world sofa master HTL,Yihua also entered into custom furniture industry by capital increase and equity participation to Designwelt and becoming controlling shareholder of Sepsion.Yihua is transferring from furniture-home furnishing-whole house,forging Y+home furnishing ecosystem.Its big home furnishing layout for whole industry chain has been realized continuously.
The leading brand for whole house customization,Wayes,has around extensive concern in recent years.Data shows that the revenue of Wayee Customization Group continue to rise in recent years.From 2014 to 2016,the revenue is respectively 1.912billion,3.087 billion,4.026 billion with annual average growth rate more than 45%,which is much higher than average industry growth speed.Wayes is thought mostly likely to stride over the threshold of 10 billion.
At the same time,the previously considered layman giants are entering into home industry one after another,sharing the big industry cake.Country Garden is producing furniture(home furniture,hotel furniture, fixed furniture),floor(solid,laminated,engineered),kitchen cabinet,bathroom cabinet ,wardrobe and other finished furniture products.
Xiaomi launched Mi intelligence home action back in 2013.Cooperating with CR , Gemdale Corporation and other real estate company,Xiaomi Smart home furnishing products can enter the house developed by these real estate companies.Qumei and Haier cooperated and do home customization.Scisky Group is also entering home industry.NVC has established a pan home furnishing division,trying to integrate big home industry.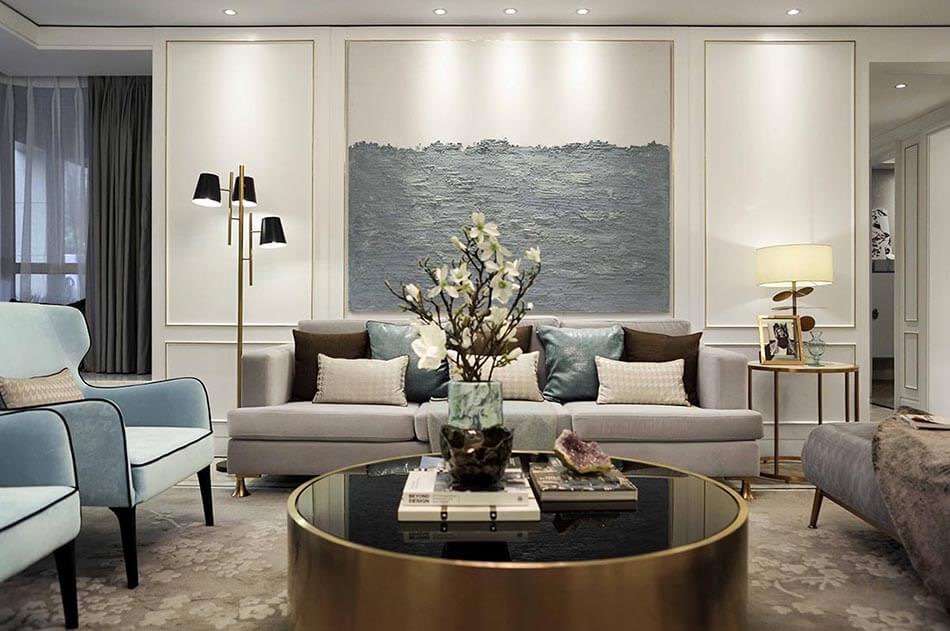 Trend 4 Custom made home furniture will surge ,full home customization will experience explosive growth
In the 19th Guangzhou Building Decoration Fair in 2017,the pavilion with 390 thousand square meter became a sea of people, very overcrowded.The biggest bright spot is that China customization industry is experiencing blowout.Almost all the halls has relationship with customization.Through new design software,furniture space design software,VR system and one key product information generations system,the users can view the real future residential space by 720 degree panorama through VR system after space design.After the design is confirmed,the information of furniture,floor,decoration and other information will be generated immediately,based on which,the manufacture for each item can make preparation rapidly.By these procedures, one key rapid custom home consumption for customer to experience is achieved.
In recent years, the enterprises which entered into customization earliest ,undoubtedly gained the first mover advantage.Beginning from the segment market of single products such as wardrobe,kitchen cabinet,wood door,they expanded to full category until full house customization,transferring from single furniture suppliers to overall system solution suppliers,offering consumers 'design+product+service'one step solution.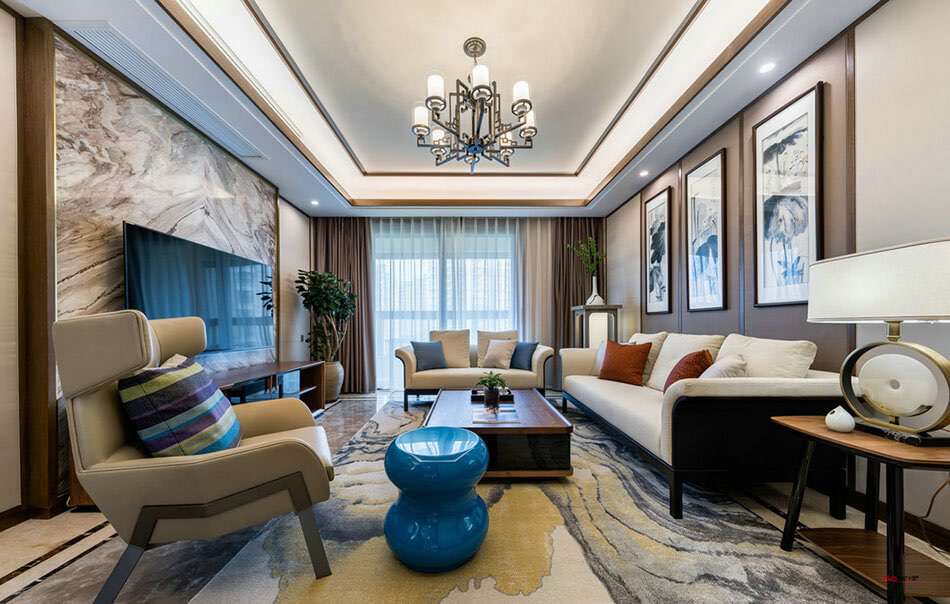 Trend 5 New patterns and new channels have sprung up
2016 Taobao '11.11' Shopping Festival impressed everyone.In that day,home industry achieved sales volume 120.7 billion while Linshimuye got income of 0.61 billion,what an amazing amount!Except the professional E commerce platform for furniture, some brands start to set up their own internet sale departments,with the hope that they can get slice of the cake in the times of mobile internet.Internet is bringing us a new way of life.The one who can grasp it will be the last winner.
With the development of technology,'intelligence' has become a way of life and social trends.Same as the popularity in those days,furniture industry also begins to focus on customer demand and follow the social trends closely,involving in intelligence home research and development,which one one hand brings convenience to life ,on the other hand,strengthen the competitiveness in the market.Xiaomi,Haier and other enterprises are also moving toward the intelligence home.
Intelligence Home market has a obvious growth momentum since 2011.Before 2014, a lot of enterprises had distributed smart home industry.Until 2017,the quantity for smart home has not stopped rising.
With the rise of middle class ,imported furniture and middle high furniture has big potential market. The products with 'Big city+Good market+Good ancestry+Good design' can win a sky-high price.
Environment issue has attracted much attention,because of this,zero position ,zero formaldehyde furnitures have big market.In recent years,ecological deterioration, haze and other environmental problems are becoming increasingly serious,environment protection has become the hot topic for common people,which also cause the consumers' attention to environment-friendly furniture.
Traditional market channel is in city business circle and furniture market.From now on,more and more enterprise and their products will be sold online,shopping center,community,sample house,Tv shopping,decoration company,real estate.
Trend 6 New technique will change the traditonal production mode
With the furniture mass production of industrialization,advanced furniture technique is making full use of controlling technology,new sensing technology such as laser measurement and new mechanical technology to improve the efficiency and machinery accuracy.There are new equipment for sawing,planing,drilling,edge bonding and others,accordingly many new technique are adopted,which domestic big furniture enterprises will apply to widen the competition level of each enterprises.AI machine will appear in the workshop soon.Produce will become better and better,more sophisticated,more and more large-scale.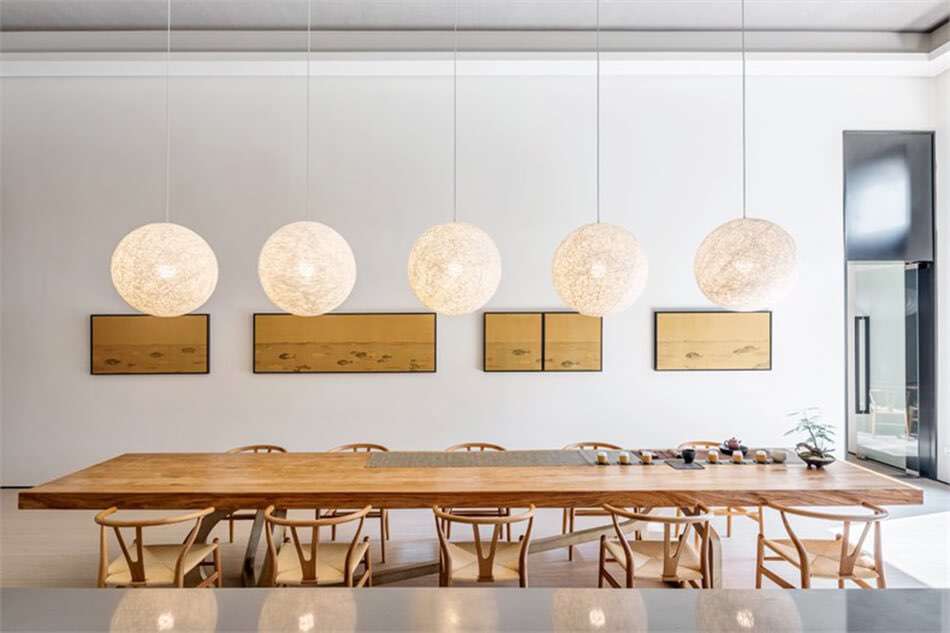 Trend 7 Traditional Furniture will experience in-depth transformation
For furniture material, solid wood will play absolutely main role.I don't know since when,in the mainstream furniture market,finished panel furniture has not been found any more.Consumers now know solid wood furniture advantages such as high end looking,natural and environment-friendly,beautiful appearance,long life.
For product style,past market structure with multi style is attributed to four categories of Chinese style,American style,North Europe style and modern style.Mediterranean, Korean, French, European style has been marginalized.
For market position,market return back to reason,most ordinary consumers still pursue the simple principle 'good tast but not expensive'.Solid wood is enough,but not so expensive.
But the market homogenization makes big size enterprises suffers a lot meanwhile consumers are confused by the furniture with same color, design,material,price in the tens of thousands of square meter furniture market.Homogenization market is eager to get the good recipe for differentiation.With the market competition intensified,the furniture industry is bound to go towards specialization and segmentation.
This is the best industry, meanwhile it is worst industry but also times that product is king and good mode can win the game
We look forward to a healthy, vibrant and progressive furniture industry!