Three Forces Drive The Industry Of Hotel Furniture And Home Furniture
Our Admin
2017-11-10
3942
Each one has furniture at home.Behind a beautiful furniture, there are three forces:design, enterprises and production.In the history of Chinese traditional furniture,the power of design is not so important and craftsman is just craftsman.But in the modern furniture industry including home furniture and hotel furniture,only when the three forces form joint force can furniture manufacturers (hotel furniture manufacturers and home furniture manufacturers)win the game.
Italy Furniture Brand Can't Live Without Three Forces
Dong Zhaiwei,a teacher from Shenzhen Training Center of Istituto Marangoni,comes from Italy.Italy is a country having countless top brands.Countless luxury brands have become the universal language worldwide.Dong Zhanwei thought the success of luxury brands are par to Italy design and Italian pride and independence on design are not limited to fashion,handbags,jewelry and son on,however, furniture as a important category of design, it plays a important role in Italy.
He told the journalist of Southern Metropolis Daily the interaction of design, enterprises and production is the main reason for the success of Italy brands.First is Italy designers,second is Italy entrepreneurs,third is Italy craftsman and Italian industry zone.
Many person can understand designer,entrepreneurs and craftsmen.But what is industry zone?In different areas,there are industry zones which are specially relative to furniture design.This industry provides resources and has ability to process the raw material.A lot of enterprises are small companies which are in these industry zones.They represents the production ability.Compared with the traditional craftsmen,they can adapt to the modern society better.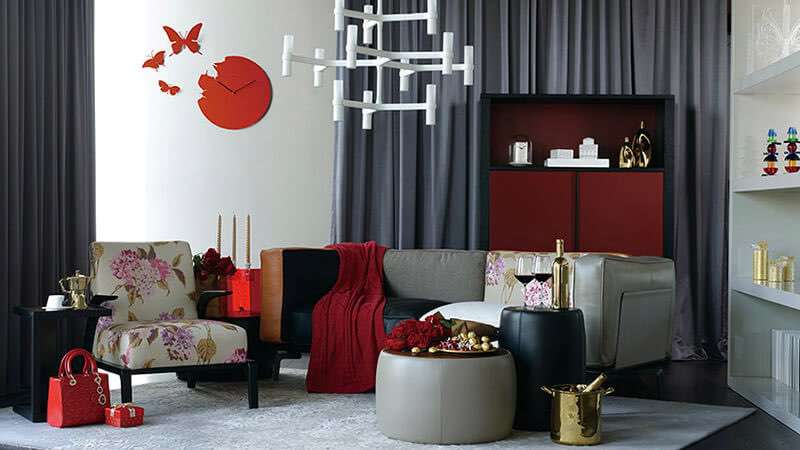 Only through cooperation with designers, industry zone can succeed.In the cooperation, the enterprises have ability of distribution,production and investing.Designers has the ability of creation.However, there is a big difference between furniture industry and fashion industry.Generally the designer sof fashion company belong to this brand while in Italy,the Italy furniture designers are out of this company.They belong to the projects.
Dong Zhanwei Said,in Italy the three main roles developed like the following.In fifties of last century,at the beginning, the Italy furniture industry is very simple and the main role is craftsmen.With the development of times,craftsmen can not satisfy the production quantity.The professional furniture manufacturers (hotel furniture factories and home furniture factories) stepped on the stage,who had the resource of material.By sixties and seventies,designer began to cooperation with entrepreneurs,later,professional retail began to develop,afterwards,professional furniture media began to emerge.At first, the Italy furniture was mainly based on domestic market and gradually entered into the international market.
A lot of famous furniture designers have already enjoyed certain reputation and if they cooperate with a enterprise or a company to make one furniture, that will raise the popularity of the company and is good for brand packing because the enterprises can make use of the designers' reputation.Another case is a young designer ,who is not famous and maybe has ability,also can cooperate with a famous enterprise.The famous company can use his idea and designer will become well known because the reputation of this company.
Design Becomes The Core of Italy Furniture
Dong Zhanwei summarized that the character of Italy furniture design is very obvious.The furniture enterprises will produce according to the order.Only after the order is placed does the enterprises begin to produce.Each year, each design company will develop several products and show it during Milan Fair period.If it get orders, then it will enter into mass production.But different companies cooperate with different designers,so the industry doesn't concentrate.Through competition, the diversity will increase slowly.Of course, the craftsmen are important, without whom the whole industry can not develop.
The thing that worth noticing is the core of Italy design industry is furniture designers around whom are furniture enterprises including hospitality furniture manufacturers and custom home furniture makers.The furniture enterprises can not make some products with design sense without designers and also designers can not push the products to market without furniture factories.Italy has industry zones.All the sofa furniture manufacturers are in the same industry zone because doing like this can get the resources that are needed easily.Inside the industry zone, there are also value chains such as school,exhibition and contest of design companies.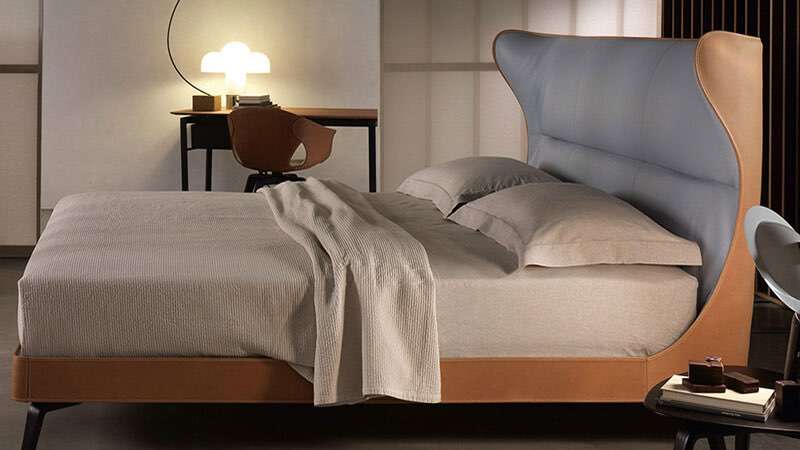 In China Furniture Manufacturers Are Main Roles
Taking about domestic and Shenzhen furniture industry, a furniture commentator ,You Fang thought there is difference between domestic and Italy.At present, the design in Shenzhen is ahead of other cities in China.That is the reason why Shenzhen furniture industry is in the front rank.But what the whole furniture industry need is not only design,but also the landing of the design.At present,quite a few furniture enterprises combine furniture factories and sales system together and have big production base nationwide.This is a good basis and the quality can be guaranteed.
You Fang himself has engaged in furniture production for many years and ever worked in the department of design,production sales and other all kinds of links.And he also own his own custom hotel furniture factories.You Fang reminded under the oven the over confidence of furniture enterprises, a lot of furniture manufacturers are not willing to decentralize the power of design and brand planning ,which result the lagging behind. in the because the owners of furniture enterprises relied on the development opportunities in the early years and made the enterprises develop into fast lane and set up their own design team.So in Shenzhen furniture circle,a lot of enterprises are considering to update the management to made an opportunity to coordinate the relationship of design, sales and production.
The Pool Furniture And Rich Furniture In Italy
At present,many Shenzhen citizens will purchase Italy furniture.Dong Zhanwei said there were two kinds of Italy furniture ,first is poor furniture with common material, but that doesn't mean the price is cheap.Some products are very expensive and maybe already stay in some museum.It represents that it is not necessary to make an iconic products with very expensive material if the designer has creative idea.Designer also can make one products full of design sense with common material.Second category is Rich Furniture,belonging to high end furniture because the material and technique is high end such as Coronado sofa.The B&B furniture is a professional sofa factory in Italy.Maralunga is another sofa brand.The company who developed it is also one sofa factories,more accurate and professional.It invites designer to cooperate with it to design such products as living room sofa or hotel lobby sofa.