Clouds Homestay Hotel ,Sichuan Province
Our Admin
2017-11-25
2485
Homestay hotel ,just as its name implies,should furnish guest sense of home.Five-star hotel is elegant indifference, too far from the common people while homestay hotel treats guest amiably ,more approachable for common people.To do that,the hotel furniture matters a lot.Designer use stone as the wall and wood as the floor,doing his best to make the room natural,matching the surroundings.Almost all the guest room furniture are made of reclaimed wood which can match with the stone wall and wood floor.
In the single bed room,solid wood night stand with drawer and bed bench upholstered with antique leather match the canopy bed with gray linen curtain,making a private ambience while in the twin bedroom,the beds with reclaimed solid headboards make open space for two persons.Using a traditional Chinese style console table as the bathroom vanity is a breakthrough in the design.The leather armchair made of antique leather standing besides one square coffee table that were very common in farmer's house ten years ago enhances the cordial atmosphere.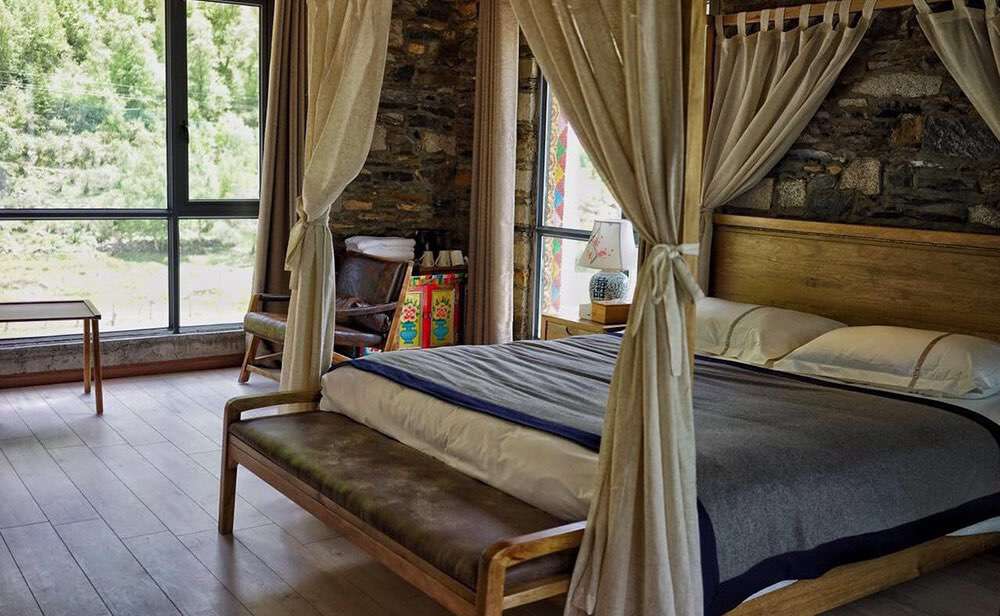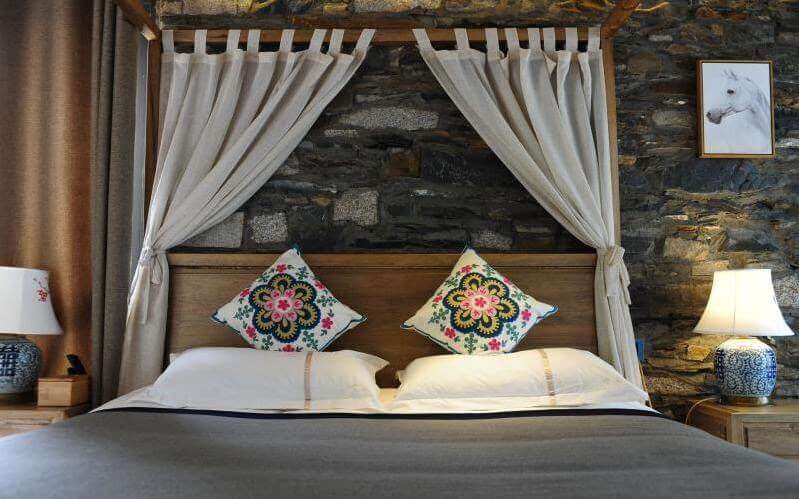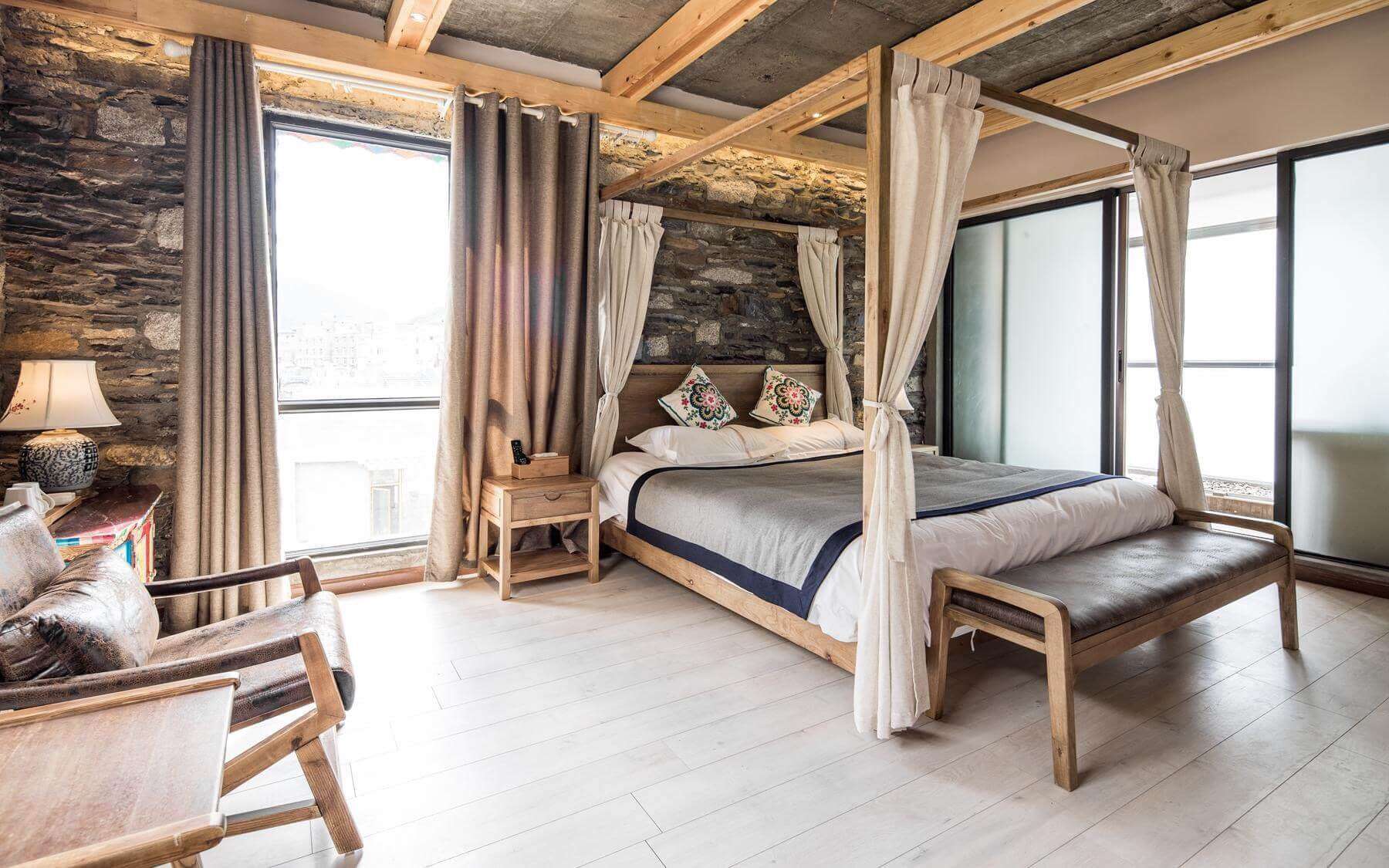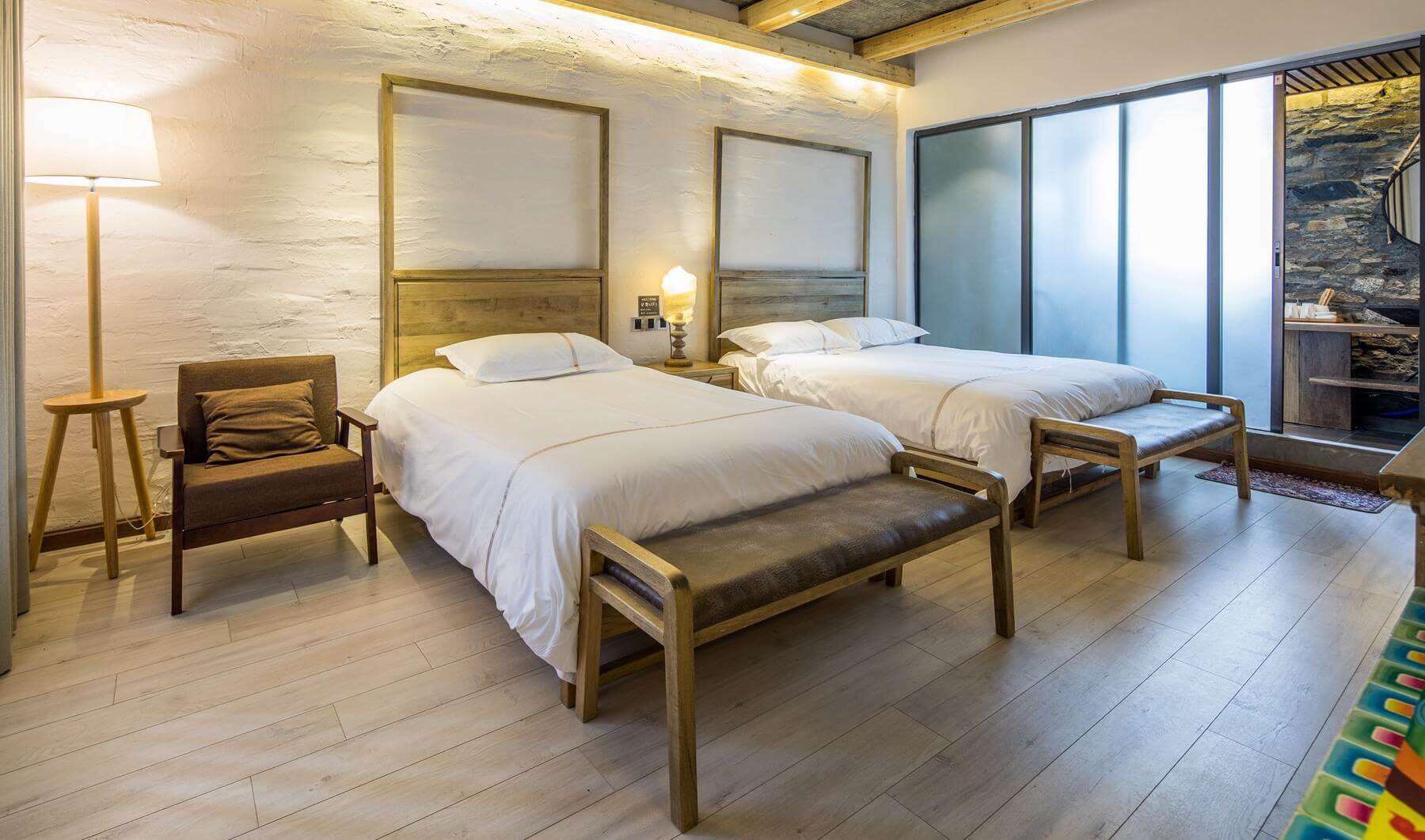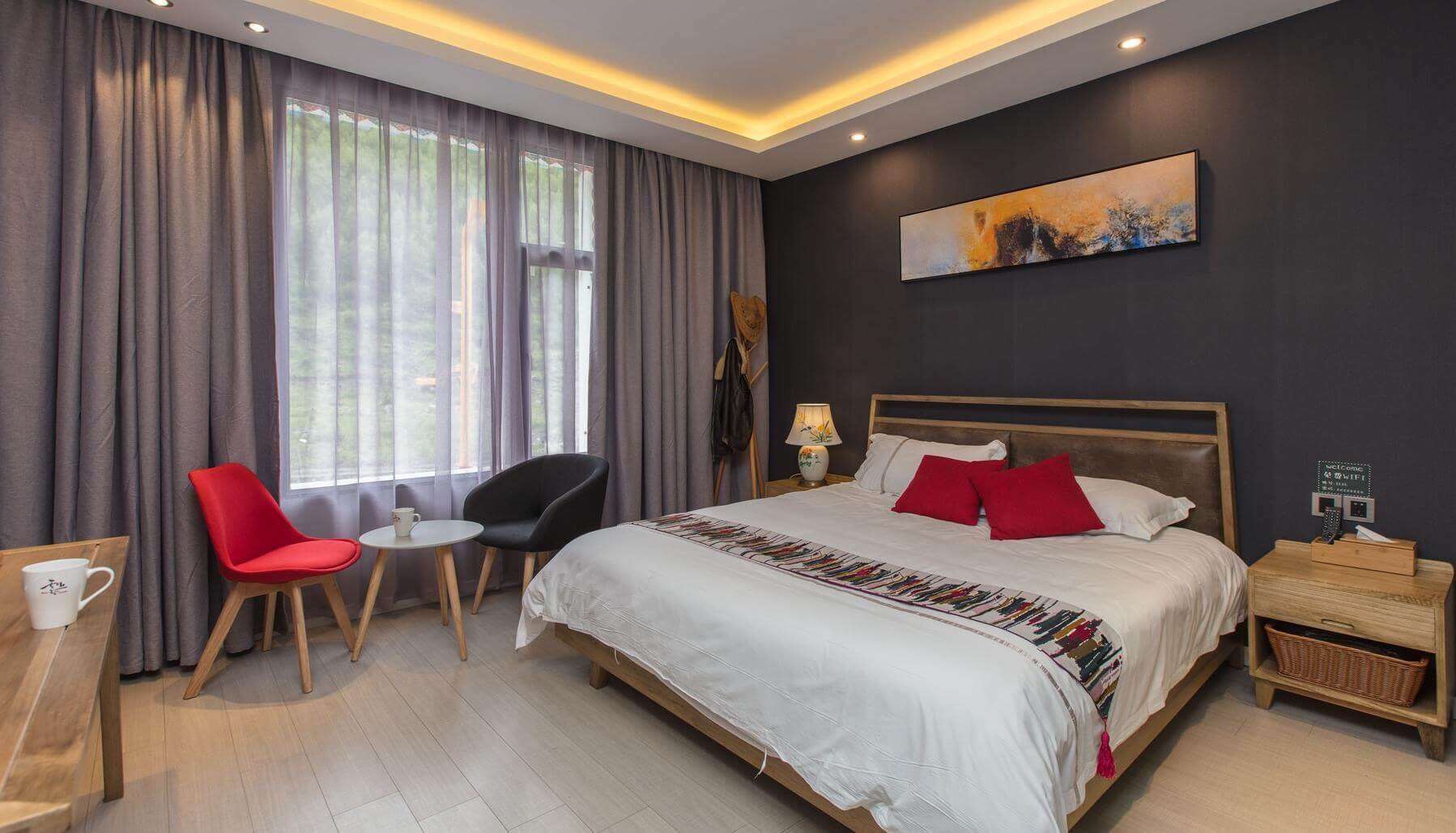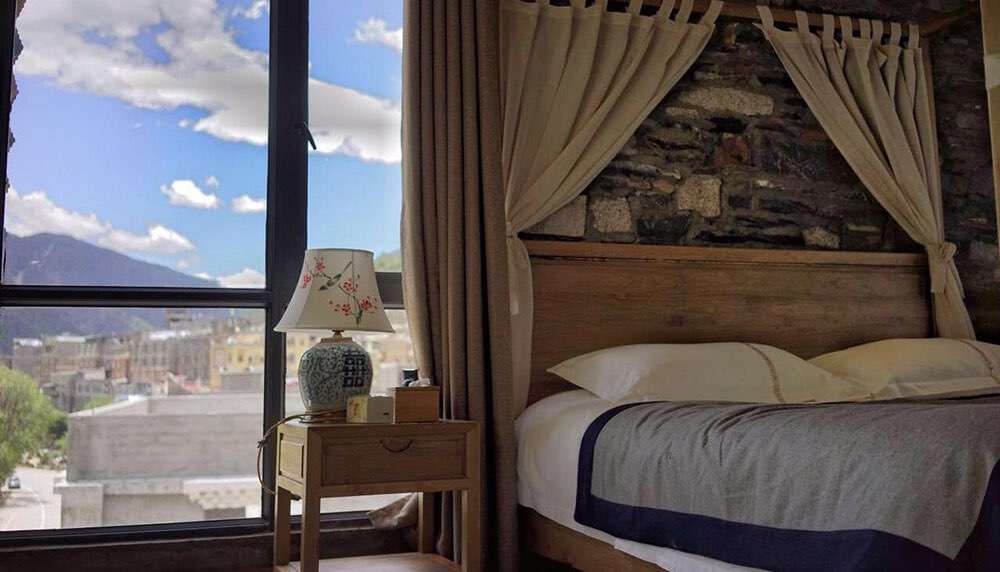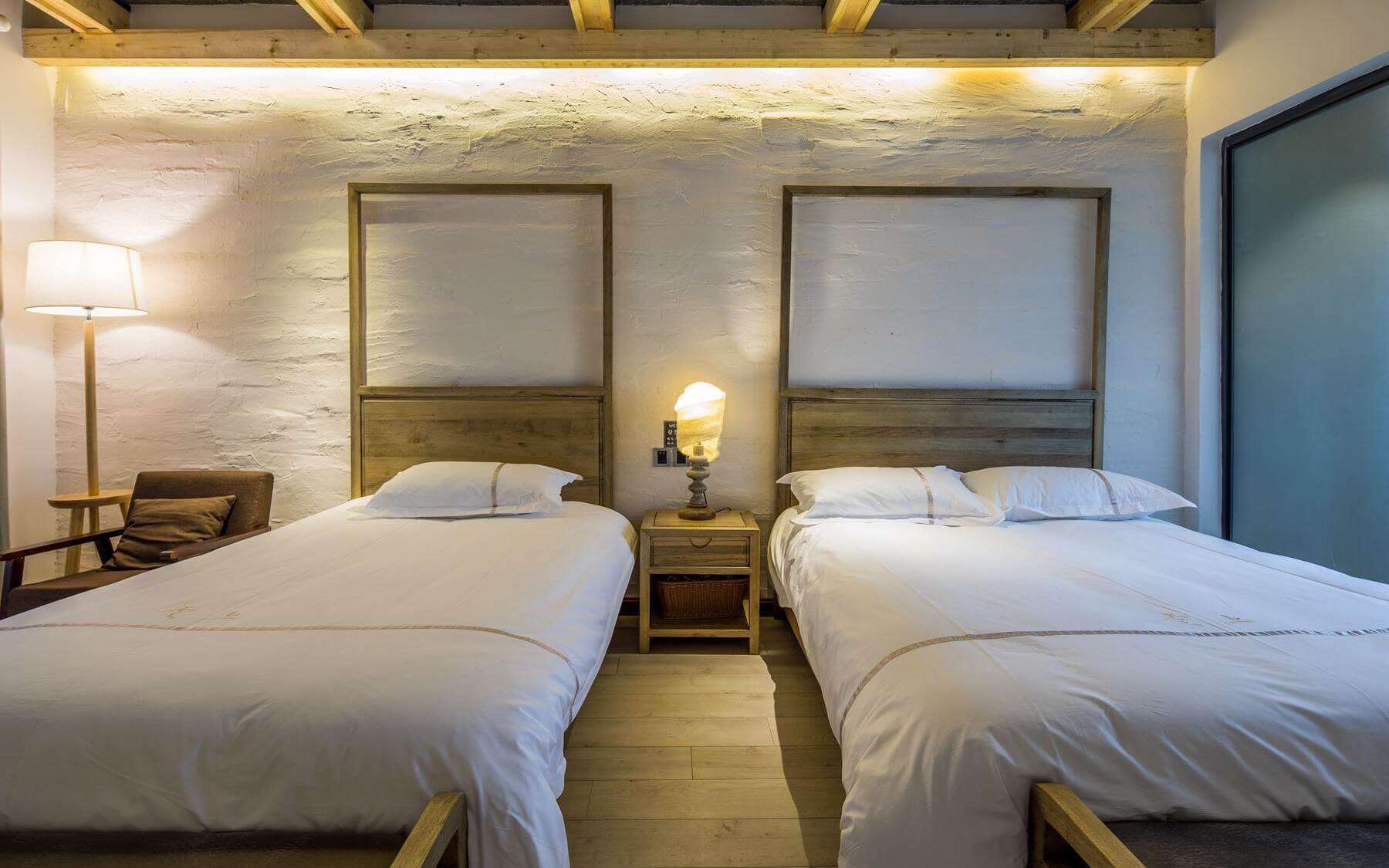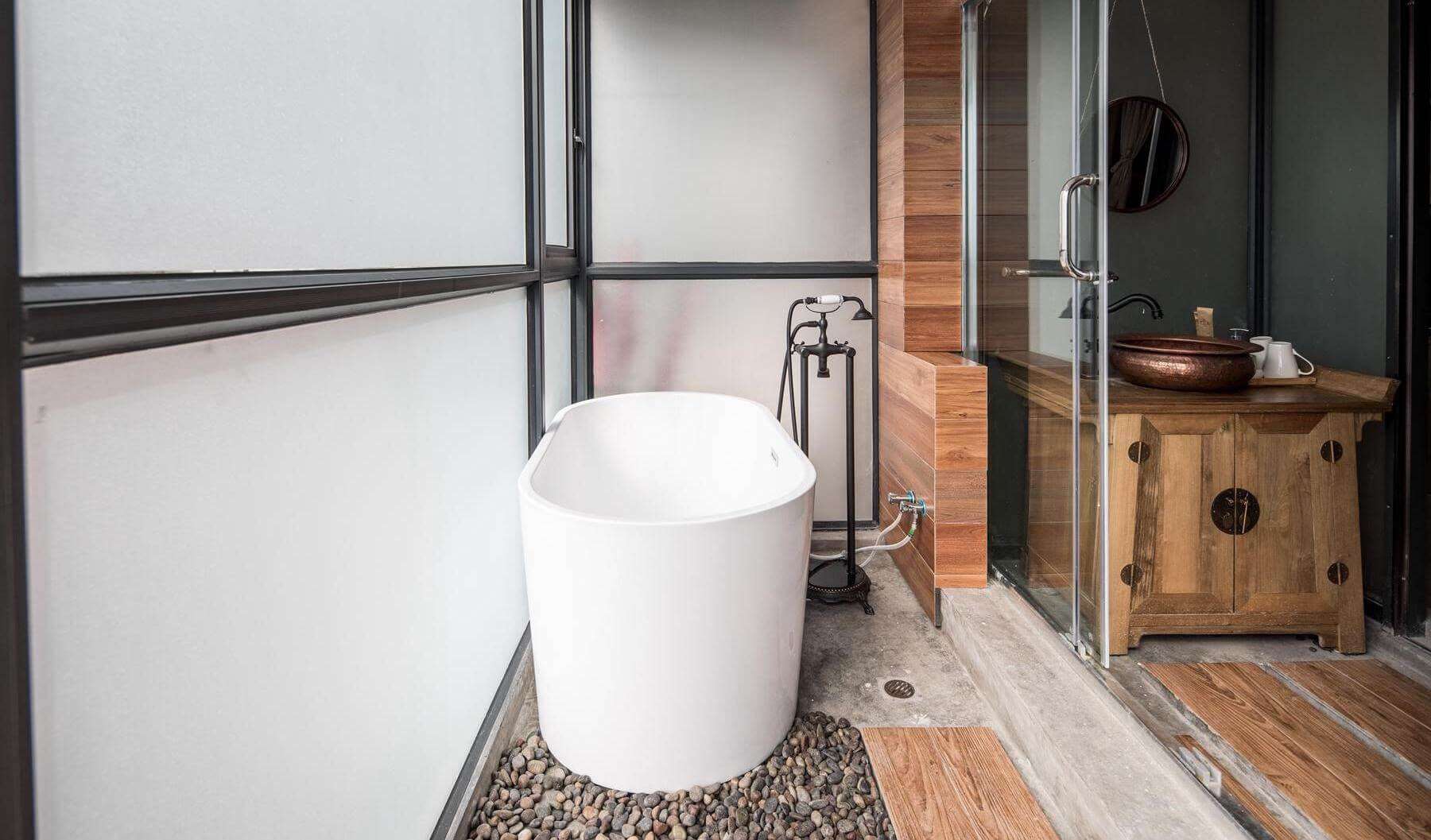 Artech is a professional custom furniture manufacturer which produced not only high end hotel furniture for 4 star hotel and 5 star hotel but also custom home furniture for villa, sample house and club.As one of the well-known manufacturers and suppliers in China, we also welcome you to customize furniture made in China with us.
Hot Tags: Hotel Furniture beds bedroom hotel furniture wooden hotel furniture bed reclaimed wood furniture manufacturers