How to choose hotel furniture?
Our Admin
1970-01-01
1452
Question:How to choose hotel furniture?
Answer:Different hotel furniture need different material.For example,the leg of the table,chair and cabinet should be made of hard wood which is strong and can afford heavy weight while inside material can be other wood.The thickness of big wardrobe leg should reach 2.5cm,if too thin,then easy to bend and deform ,but if it is too thick,it will looks clumsy.The cabinet in bathroom should be made of ply wood instead of MDF because MDF will swell in water and dining table should be washable.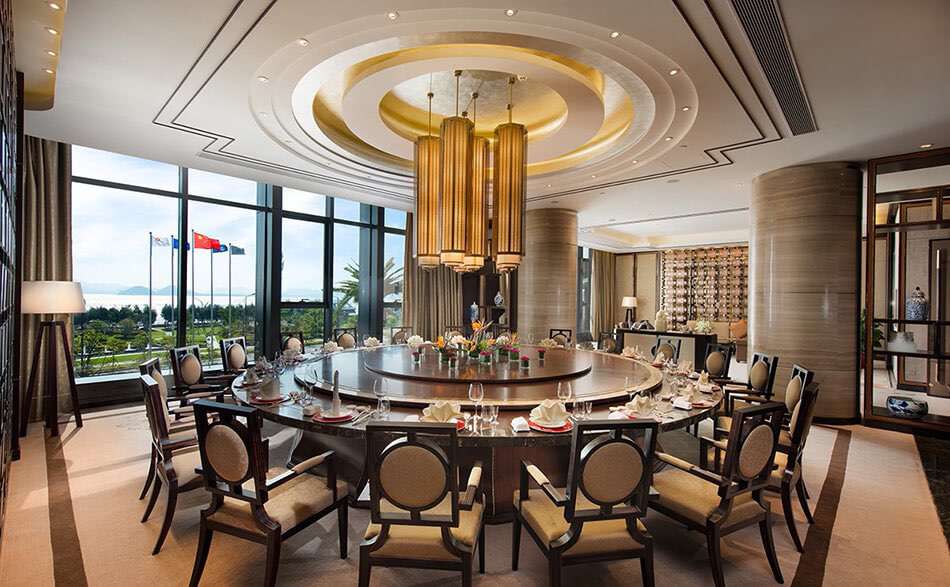 If you find worm hotel or wood flour,that shows the drying is not complete.It is suggested that you should not only check the surface but also open the cabinet door and drawer to check if the inside material decomposes.You can pinch it with your fingernails and if you can pinch inside, that shows that inside material has decomposed.You should smell with your nose when opening the door, pungent smell or offending to eyes or bursting into tears arises,then it illustrates the formaldehyde in the glue is too high ,which is harmful to human body.
In terms of hotel furniture, the rate of water content should be less then 12 percent.If it is too high, then the wood is easy to bend and deform.Generally if common consumers don't buy test equipment, then they can touch the bottom of the hotel furniture where there is no painting.If you find the bottom gets damp ,then the moisture is at least 50 percent.Then those furniture is not qualified for use.Also it is suggested that some water can be dropped to some parts which has not been painted,if the water spread slowly or does not spread, that indicates moisture rate is high.
When choosing small hotel furniture such as chair, stool and hanger,you can drag it or smash it to the ground and if the sound is crisp,that illustrates quality is good,but if that sounds hoarse ,then it shows the mortise is not tight and structure is not strong.For desk and table,you can shake it with hands to check the stability.For sofa, you can sit on it to check if there are some sounds and if the table and desk wobble.If yes, that indicates they are fixed just by nail and can not last for long time.For square table, rectangle table and dining chair, generally there are four triangle connection which functions for fixing.So when choosing, you can turn the table or chair upside down to check.For the chair covered by fabric, you can touch it with hands.
Four legs should level.This point can be easily found when furniture is put on the ground.For some hotel furniture ,only three legs touch the ground.Also you need to check if the table surface is smooth.Both bending upward and downward are not good.If the table top protrude,the glass put on it will spin.If the surface is depressed,then the glass on the table is easy to be broken under pressure.Pay attention to the cabinet door,the gap for drawers can not be too big.Horizontal and vertical emphasis should be emphasized and the door of the drawer can't droop.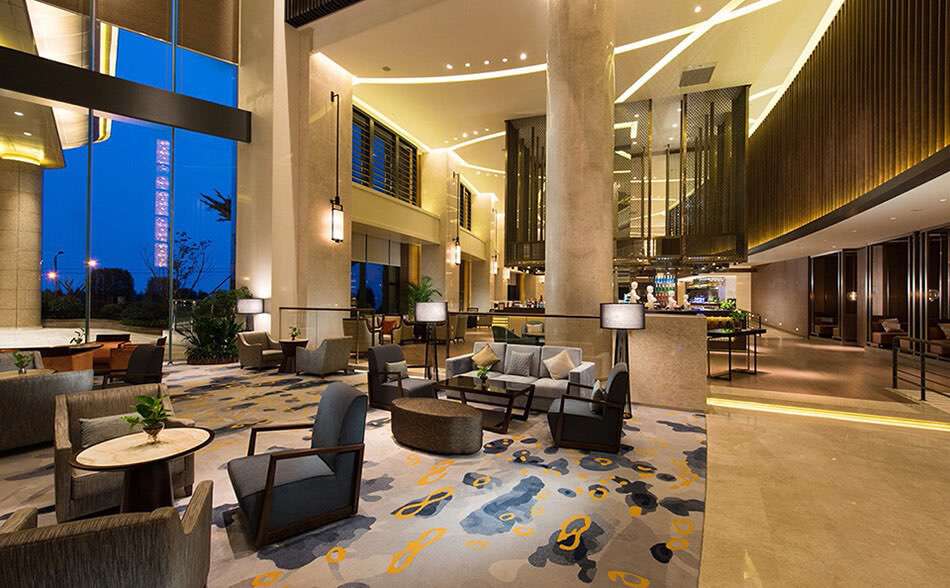 Whether wood veneer ,PVC or paper,we should pay attention to if the surface is smooth or not and check if there is bump,bubble and big seam gap.When checking, you should face the light,otherwise, you can not find.Ash veneer furniture is easy to be damaged,generally it can last two years.In terms of the wood veneer.Slicing veneer is better than rotary cutting veneer.The way to identify is to compare the texture.Slicing veneer bears straight and dense texture while the texture of rotary cutting veneer is curved and sparse.For particle wood with wood veneer,the edge must be banded,otherwise the board will absorb the moisture and swell and damage.Generally the the hotel furniture with wood veneer, the edge is easy to curl up so when choosing these furniture, you can scratch it and if you find it is very easy to scratch up, then it shows the glue is not good enough.