Restaurant Furniture For Four Season Hotel
Our Admin
2017-11-11
2131
Seoul Four Season Hotel was completed by the building company Heerim Architects&Planners and the interior design company LTW Designworks together.This luxury hotel has seven different style restaurant and bars,which are all designed by world top best companies who have rich experience in designing architecture and luxury hotel furniture.
Four Season Hotel is located in the core location of Seoul CBD,where is very close to main business area, diplomatic area,historic sites,shipping and fashion blocks.It is the first entry of Four Season Hotel to South Korea.Building the new and luxury building and relying on the iconic highly custom service,Four Season Hotel is bound to lead the development of luxury hotel industry in Korea.
The five star hotel have 317 guest room and suites with full natural light.The wide space with exquisite decoration and high end hotel bedroom furniture will become a peaceful and relaxing place for customers.Each bedroom has new custom made sleeping bed and other custom made furniture with incomparable service of Four Season Hotel such as two times of cleaning one day and 24 hours of food service in bedroom, which will bring extreme comfort and new perfect experience.Each room is equipped with high technology equipment and free internet service,which make the bedroom a comfortable business space.International travelers will benefit from 24 hours business service,executive club and concierge team with rich resources and multilingual service.
At the time when the Four Season Hotel opened, other seven restaurants and bars also opened, including four restaurants,three bars and two characteristic food shops specially for the guests who has the needs of food takeout,meeting the diverse needs of food and entertainment.'Each restaurant and each bar become hot destination and bear modern and unique design concept and world-class high quality service always full of passion',said the director of food and beverage Vinod Narayan.The international creative cooker team is led by the executive chef Ralf Dohmeier,providing rich food choices.
• Boccalino Restaurant—— Boccalino is Italy style restaurant.The design inspiration comes from medieval Milan fashion and culture trend.Boccalino restaurant furnishes customers with modern style food and high end food experience through delicious Pizza and characteristic steak.
• Yu Yuan—— Yu Yuan is a restaurant with Shanghai Style,which is equipped with exquisite Pecking Duck Stove and brings private experience of food and entertainment with quite a few tea bar and eight luxury boxes.
• Kioku Restaurant—— Kioku restaurant is a Japanese style restaurant with natural light and three floors of tower design.It can sublimate the simple food experience into unforgettable time with family,friends and colleagues.The restaurant provides bar table,private and half private space for customers to choose from.
• The Market Kitchen—— The layout of the Market Kitchen looks like European market. The food lovers can find all kinds of food all over the world.They can enjoy the excellent cooking performance of the chefs and savour a stream of snacks.If you want to carefully taste it later,you can go to the Market Larder to buy the favorite food ,gifts and hote take- out food.
• Boccalino Bar——The bar is close to the restaurant with the same name of Boccalino.The wide space with enough light brings customers bar-style relaxing atmosphere.Here there are delicate bar chair, bar table and comfortable and soft cassette,which makes comfortable intimate conversation and gathering.Customers here can taste selected seasonal food with a series of Italy or International well known grape wine,strong drink and aperitif.
• Charles H. —— Charles H. will become the city ,even the world unique holy land of cocktail tasting.The inspiration comes from the cocktail master Charles H,Baker who has legendary experience and has tasted so many cocktails.it seem that you come back the exciting speakeasy during prohibition period in the United States,but here more Korea style and elements are added.
• Maru—— As the private living room of Four Seaon Hotel,Maru Lounge bears the Seoul street landscape out of the windows and provide lounge snacks all day long and afternoon tea service. Carefully considering the guests who like sweets,the hotel pastry executive chef Reinhard Lackner launches the delicious backings with his own creation.
As a high end hotel furniture supplier, Artech supplied hospitality furniture to Korea Seoul Four Season Furniture.The hotel furniture that Artech supplied to Four Seaon Seoul including :
1.Ground Floor Market Kitchen.Retaurant table, restaurant chairs and the buffet cabinet
2.The first floor Maru Lounge.Dining table, dining chair ,bar table,bar chairs ,coffee talbe,cassette sofa and lobby lounge sofa.
3.Second floor Boccalino Restaurant.All the dining table, dining chair and cassette sofa.
4.Third floor ceremony room.The tables.
5.The seventh floor the business center.Metal coffee table, fabric sofa and stainless steel lounge chair
6.The tenth floor membership lounge.Leather loung sofa,mable coffee table,leather lounge chair and meeting tables
7.11 floor to 29 floor.The lounge sofa,the sleeping bed,bed bench,writing desk,coffee table in the bedroom and the lounge chair besides the elevator.
8 .28th floor club lounge.Dining table and dining chair,lounge sofa ,wood coffee table and cassette sofa.
For the restaurant furniture chair, you can refer to Four Season Hotel Restaurant Chair and Four Season Hotel Cafe Furniture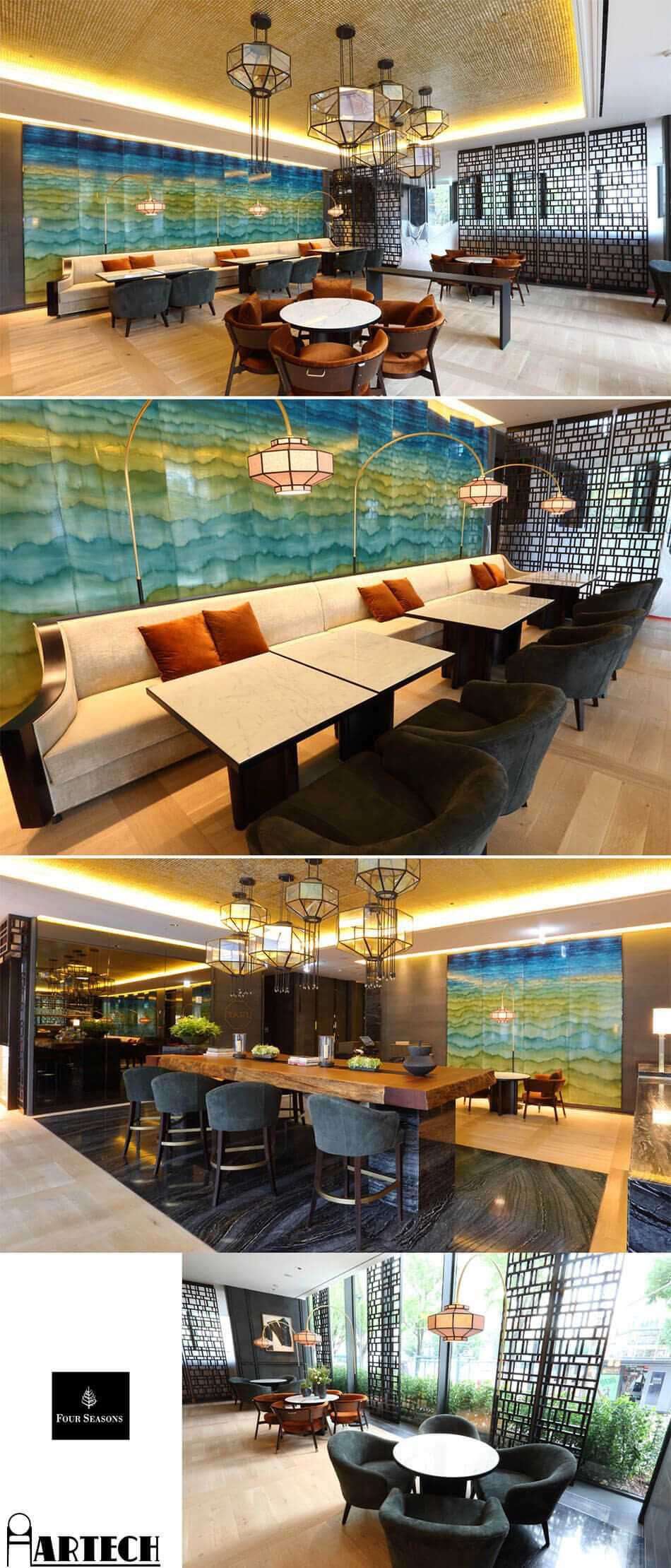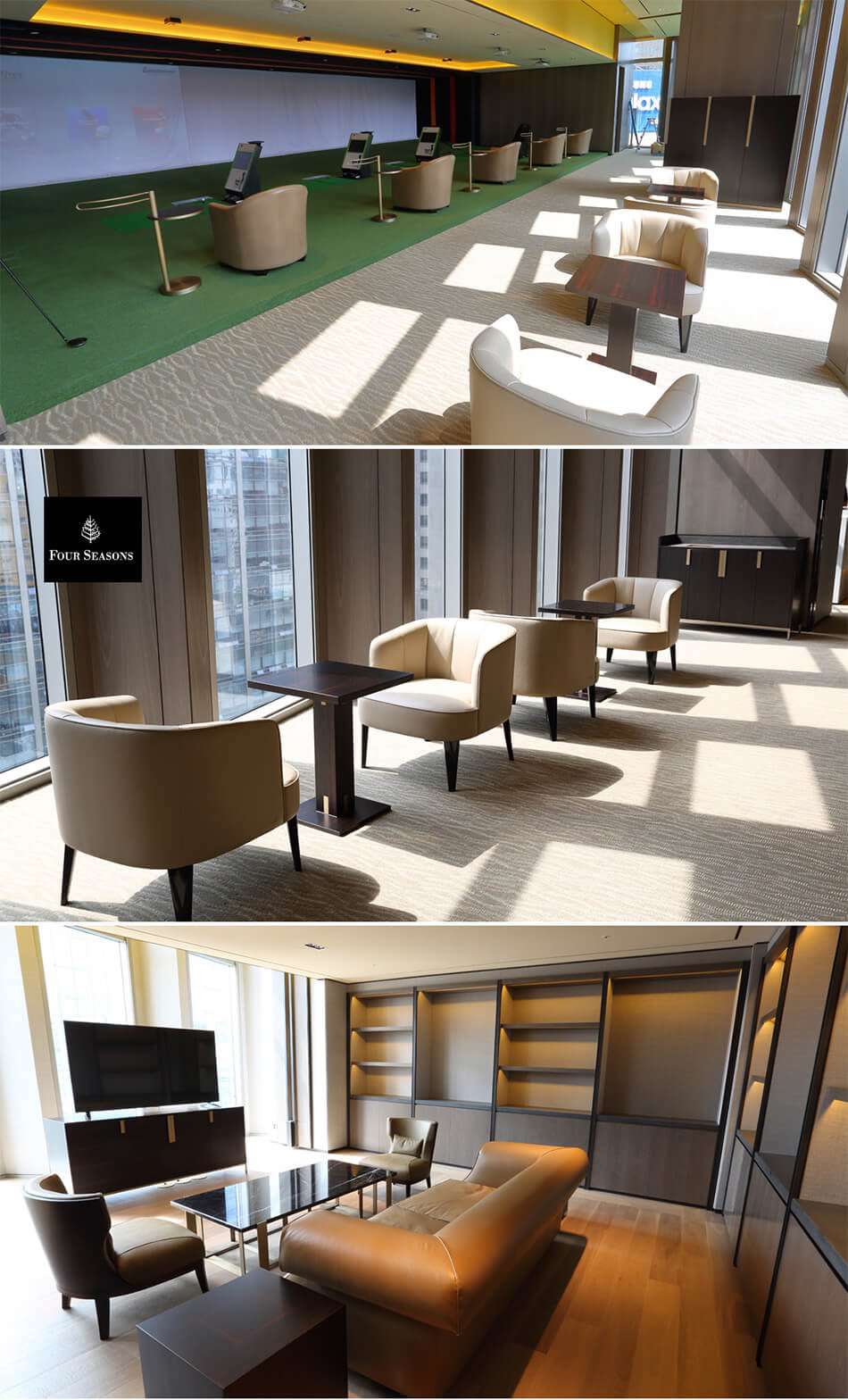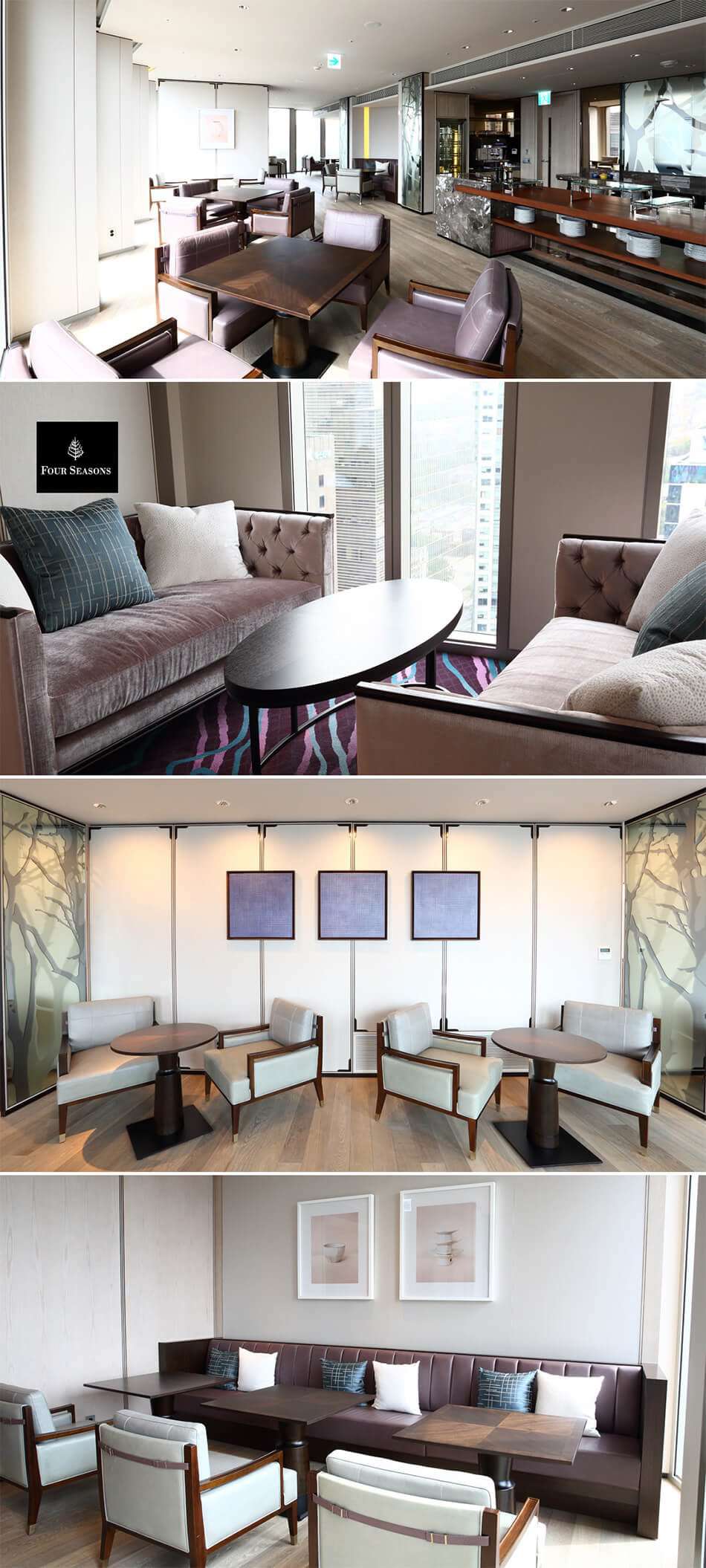 Artech is a professional custom furniture manufacturer which produced not only high end hotel furniture for 4 star hotel and 5 star hotel but also custom home furniture for villa, sample house and club.As one of the well-known manufacturers and suppliers in China, we also welcome you to customize furniture made in China with us.
Hot Tags: Luxury hotel restaurant furniture five star restaurant furniture restaurant table and chairs coffee shop table and chairs restaurant furnitrure manufacturers