Amazon is entering into Home Furniture Market
Our Admin
2017-11-10
3810
With the rapid development of furniture E commerce market ,data shows that the income from global furniture and home furnishing E commerce market will reach 220 billion USD with compound annual up to 15%.Obviously Amazon has found this.According to the report of 'The Wall Street Journal',Amazon is building at least four big warehouses.In addition,Amazon is increasing the furniture categories and services for custom made furniture and looking from some way to shorten the delivery time to one or two days in big cities.Many big furniture manufactures in China including home furniture manufactures and commercial furniture manufactures have got invitation from Amazon.The general manager of Amazon furniture department said,'Furniture is one of the categories with fastest increase speed'.In fact,furniture is also one of the fastest categories of online retail in USA.According to the data from Barclays,the selling amount increased 18% ,only slower than groceries.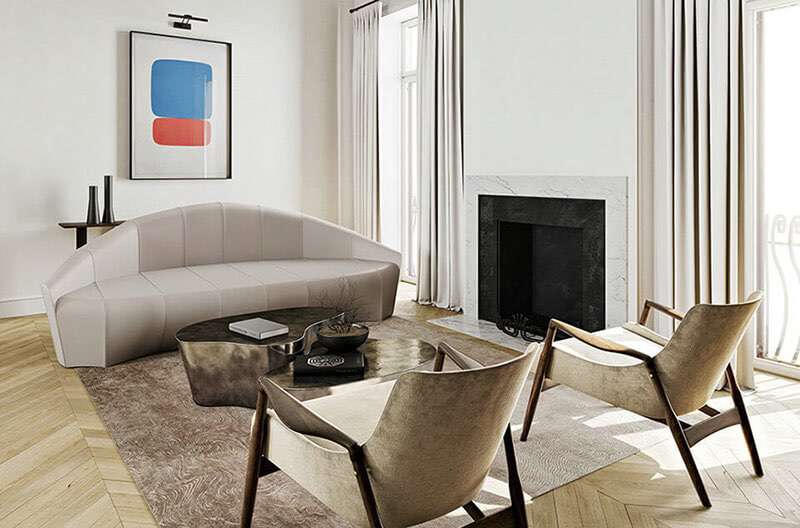 This year the unemployment rate decrease to the lowest level with ten years with consumers' confidence rising and more people is willing to spend more,including buying a house.In this January,house sales increased 3.3% and further more the speed of selling houses is faster than last year, dropping from 64 days to 50 days, which naturally make demand for home furniture increase.
According to the data of IBISworld,15% of the sales 70 billion USD in the furniture market comes from online selling.The Wayfair, the biggest furniture online retailer in America furniture market is one of the beneficiaries,whose income increased from 916 million USD in 2014 to 3380 million USD last year.Wayfair is the e commerce giant in USA furniture market,also the main competitor of Amazon.With more and more consumers buying home furniture even custom personalized furniture on Amazon,Amazon will create new furniture categories continuously and attract some commercial companies to purchase commercial furniture on its platform.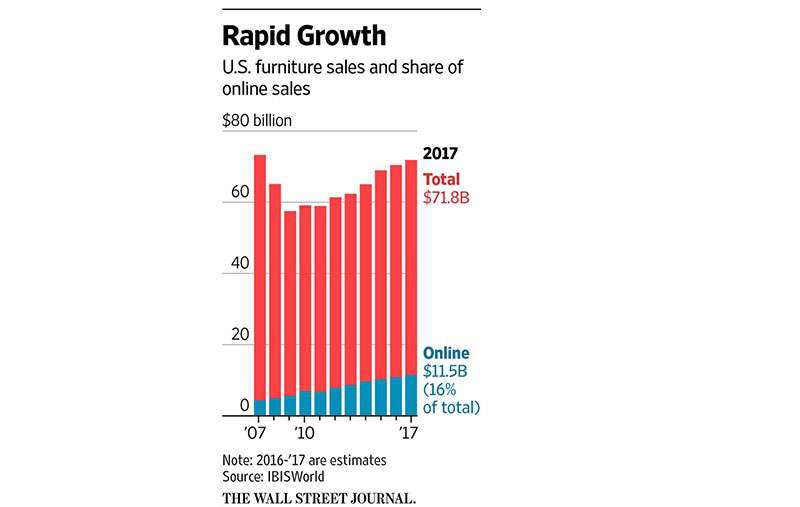 Just same as other industry,consumers of home furniture industry also can be attracted to online shopping as lone as hone furniture manufactures or furniture trading company can furnish them more designed products even supply customized furniture,making them find what they like quickly and conveniently.Some online furniture retailers even make full use of visual tool to make consumers see if the design matches their house or not and decide if some items need to be replaced.Except assembling furniture,actually most of the persons who buy home furniture or commercial furniture need to clear up the old furniture such as old dining tables ,dining chairs and damaged sofa to make space for the new home furniture.That means,Amazon need to adjust many aspects to adapt to the furniture business that they want to expand.Amazon related business personnel said that recently Amazon will rely on third logistics companies to manage the delivery.At present,if it is the furniture sold by Amazon directly,the orders of the Prime members are free of delivery cost while compared with its competitors,delivery cost will be free only the order amount is more than USD50.In addition, Amazon will grasp the trend by expanding the production selection range of furniture and home decorations including high end private custom furniture.And also Amazon will strengthen the users experience by Amazon custom configurations and furniture personalization.Repart also indicates Amazin will open high technology furniture and smart home furniture shop in the future.But whether Amazon can sell furniture well depends on the change on furniture delivery.
USA covers USD40 billion of the total USD220 billion e commerce market of furniture.For that reason, this category will become the great stable income source of Amazon.Supposing Amazon accounts for 25 percent of total America furniture market share,then it will generate USD10 billion revenue for Amazon.Although it is predicted that income of furniture category will account for less than 10 percent of total revenue of Amazon by that time(Total revenue of Amazon by 2020 is estimated up to USD280 billion),furniture category will promote the increase of revenue because consumers more and more like to buy furniture online.In addition, Amazon will expand business to Britain ,Asia and other area to increase the extra income.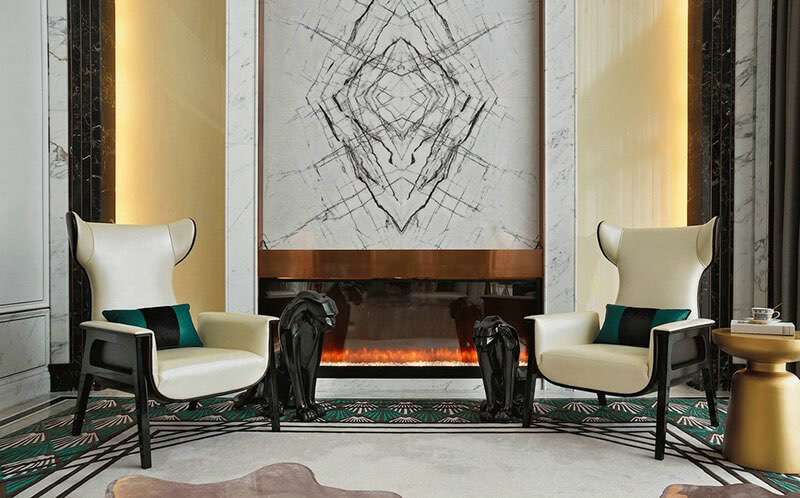 Amazon has a loyal group of Prime users,who hope to shop conveniently.With the rapid development of E commerce,the technology experts and innovation products will drive it follow the rising trend and in a long view,it will become the source of stable income.All these are both opportunities and challenges to China furniture manufactures,whether home furniture manufactures or contract furniture manufactures.The furniture market reshuffle is just beginning.