Artech Made Furniture For One Special House
Our Admin
2017-11-08
2917
Building Stone House Facing the Sea,Making Life Warm Like Spring
In China traditional culture,the scenes such as grand mountain with water flowing up to down and farmers walking idly under the blue sky with white cloud are admired.A poet living in a very simple,natual house is writing some poems ,also singing something.You can find that stone,bamboo,even grass and so on play very important role in China culture history.

At same time, these elements were added into China and Japanese traditional building design.Now with the classic trend coming, modern designer also design some house with stone ,wood and bamboo.
This is a house built by Creat +Think Workshop in Taibei,Taiwan Province.This place ,besides the sea, abundant sunshine,a great number of palm around,was chosen by the designer and built this house almost 70 percrent made of natual stone.

The stone houses built along the hillside, the typical topography in the eastern coast of Taiwan ,which brings a lot of troubles to designer although , however, the designer tried to adapt the house according to the topography, dividing the whole house into 3 parts, the roof is placed along the cliff, "sunbathing" couch is set as a living space of residential area and rich tropical swimming pool at the bottom.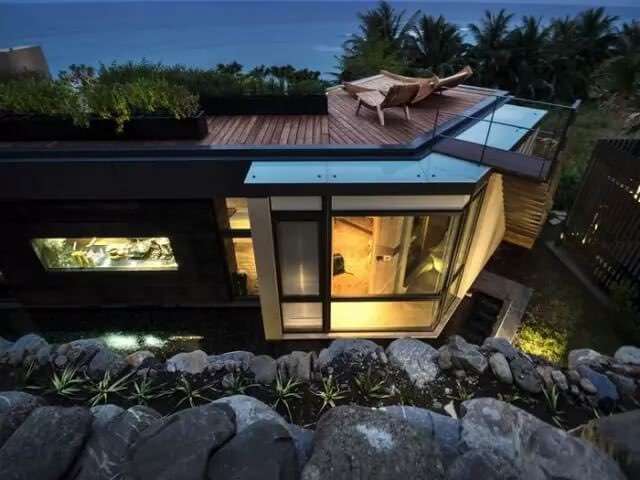 To Match the furniture with the house, design communicate with Artech designer and technician for long time about what kinds of material the furniture shoulde be made of, what kinds of texture for the wood and marble surface as well as what kind of fabric for the upholstery furniture.
To Make perfect furniture, before furniture production,our company sales director David and designer Rachel visited this house in advance.After finishing making all the furniture, again, they visited the house to better display and assemble the furniture.All these custom home furniture by Artech are appreciated by the house owner very much.