Villa in Jinxiuxiangjiang ,Guangzhou
Jinxiuxiangjiang is a very famous community in Panyu District,Guangzhou City,in which there are many villas inside.The owner of this Villa is middle-old age, working in government,whose hobby is to collect some antique items and likes traditional furniture very much.So the design company adopted the new Chinese style furniture,which is different from the traditional Ming furniture.For the new Chinese style furniture, many new factors are added such gloss color,new pattern,colorful fabric and so on.
In the bedroom,the pattern on the wall echoes with the pattern on the Chinese style bedside table very well.In the dining area, the solid wood dining chair stands besides the dignified dining table while modern style with the table cloth defuse the difference between them.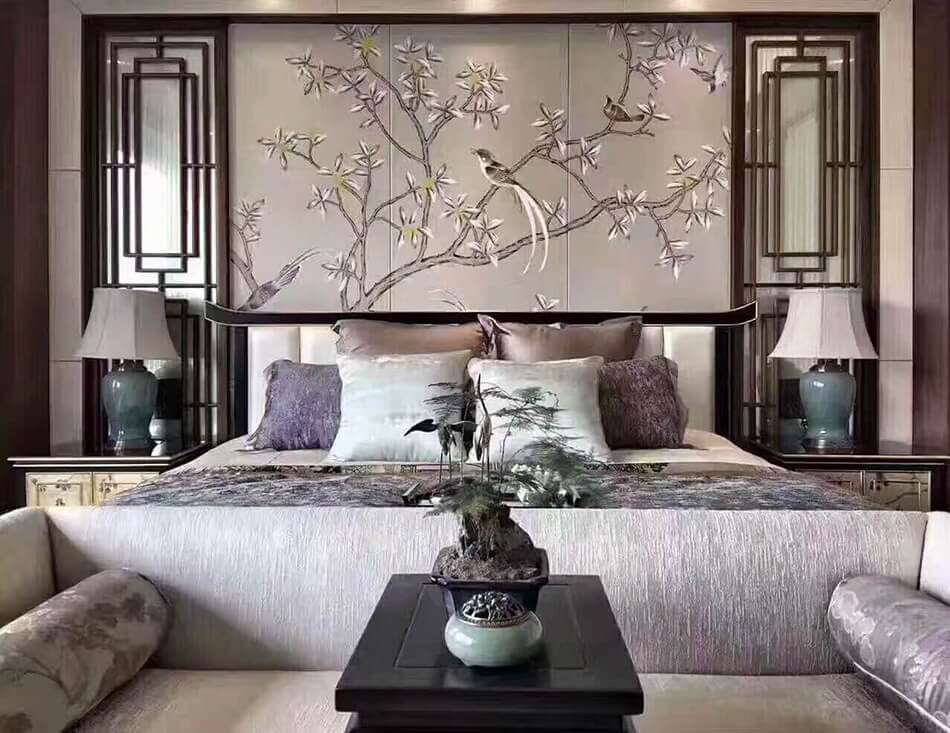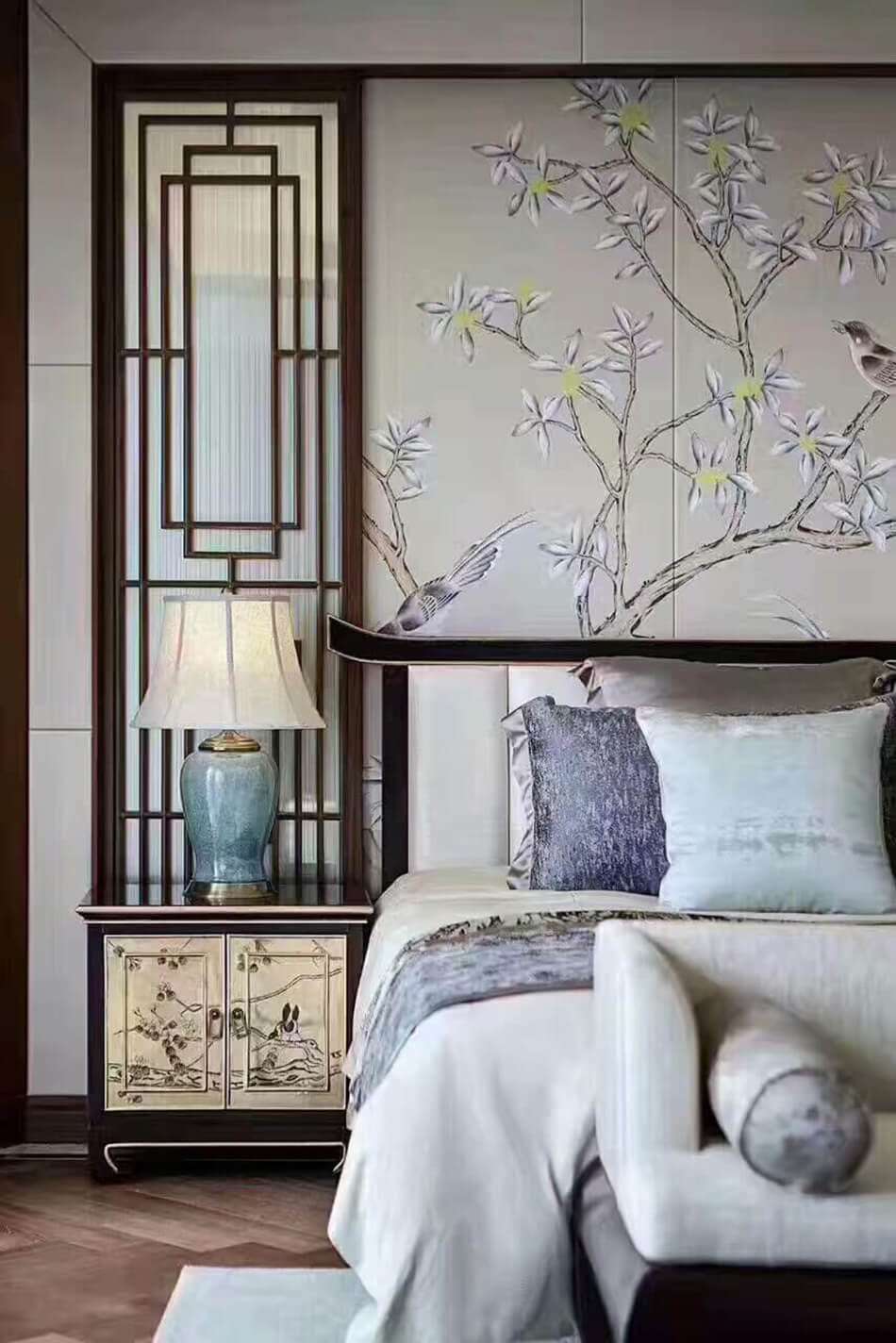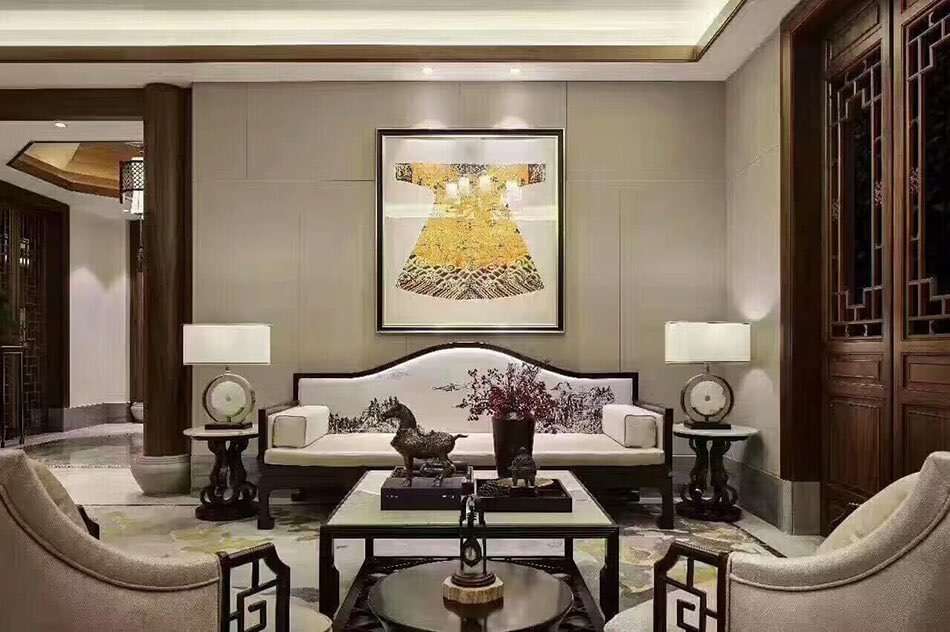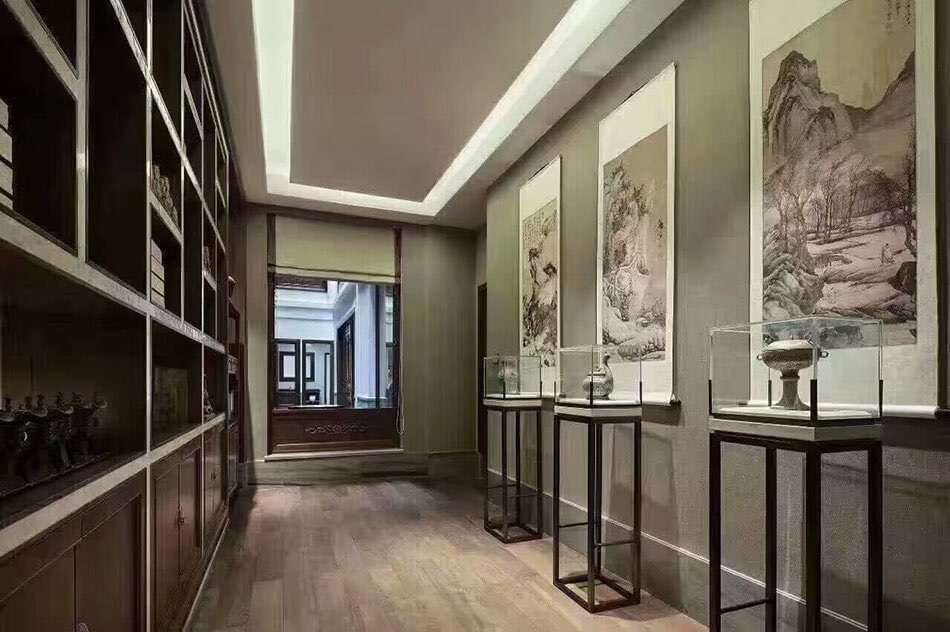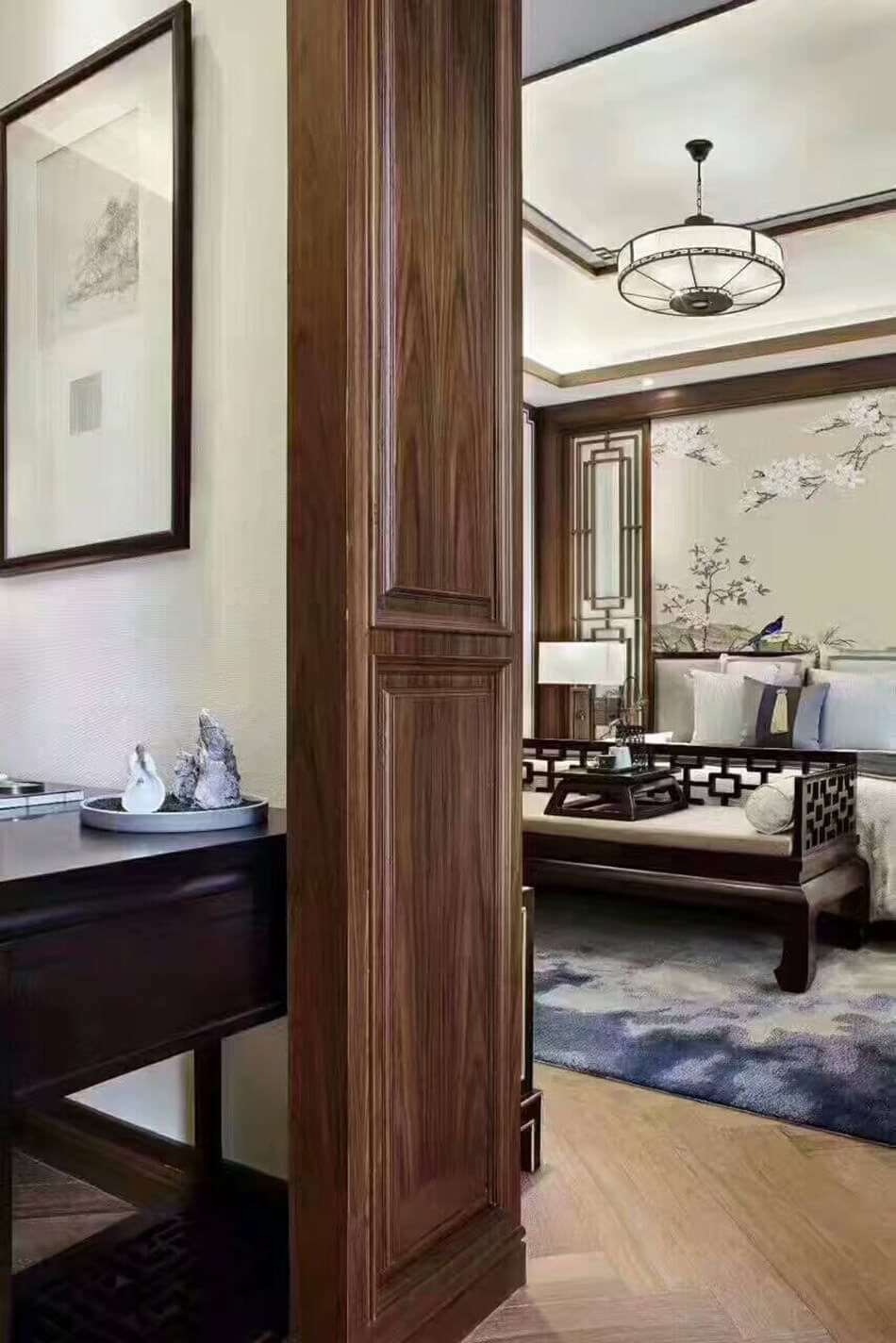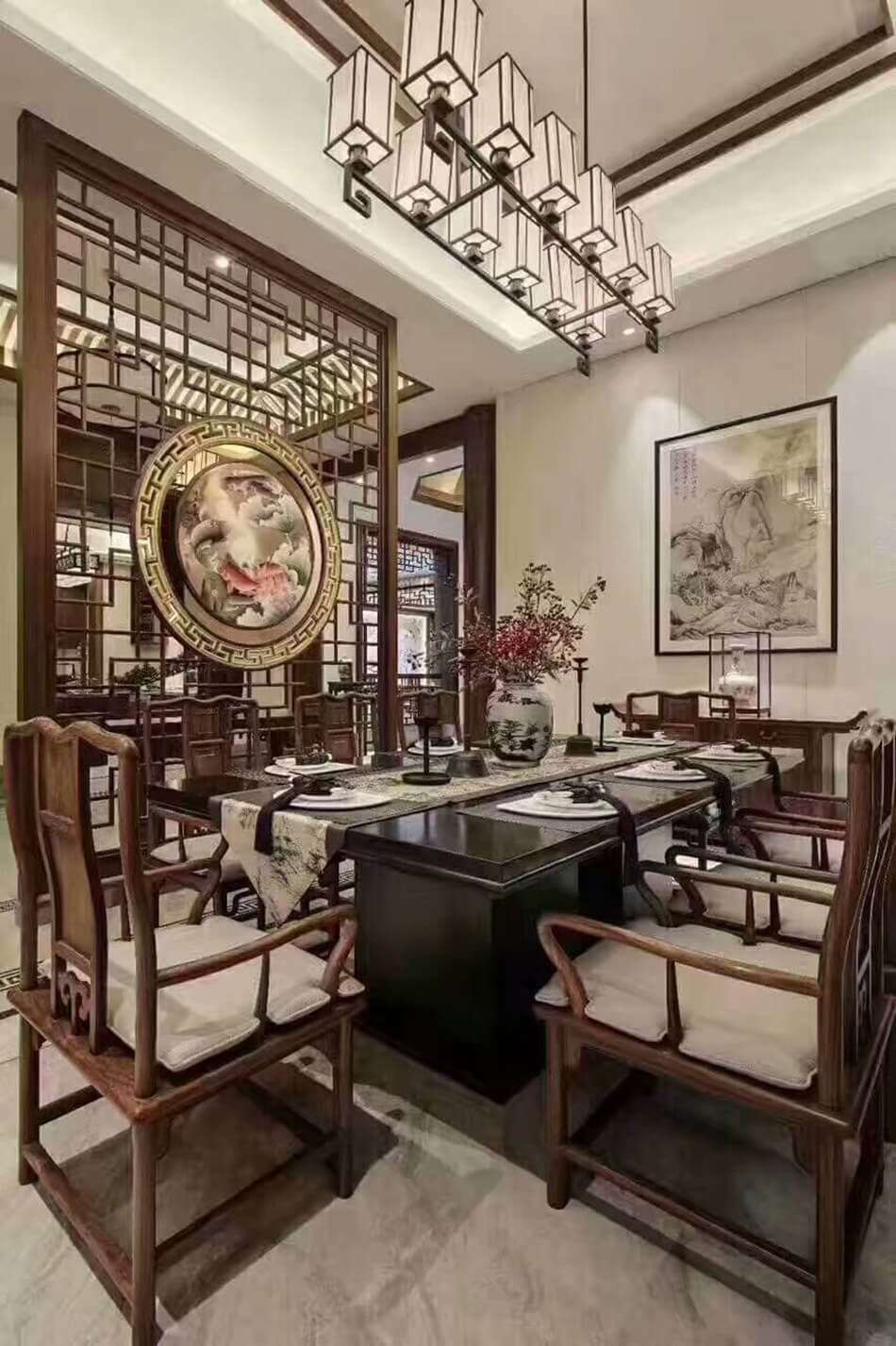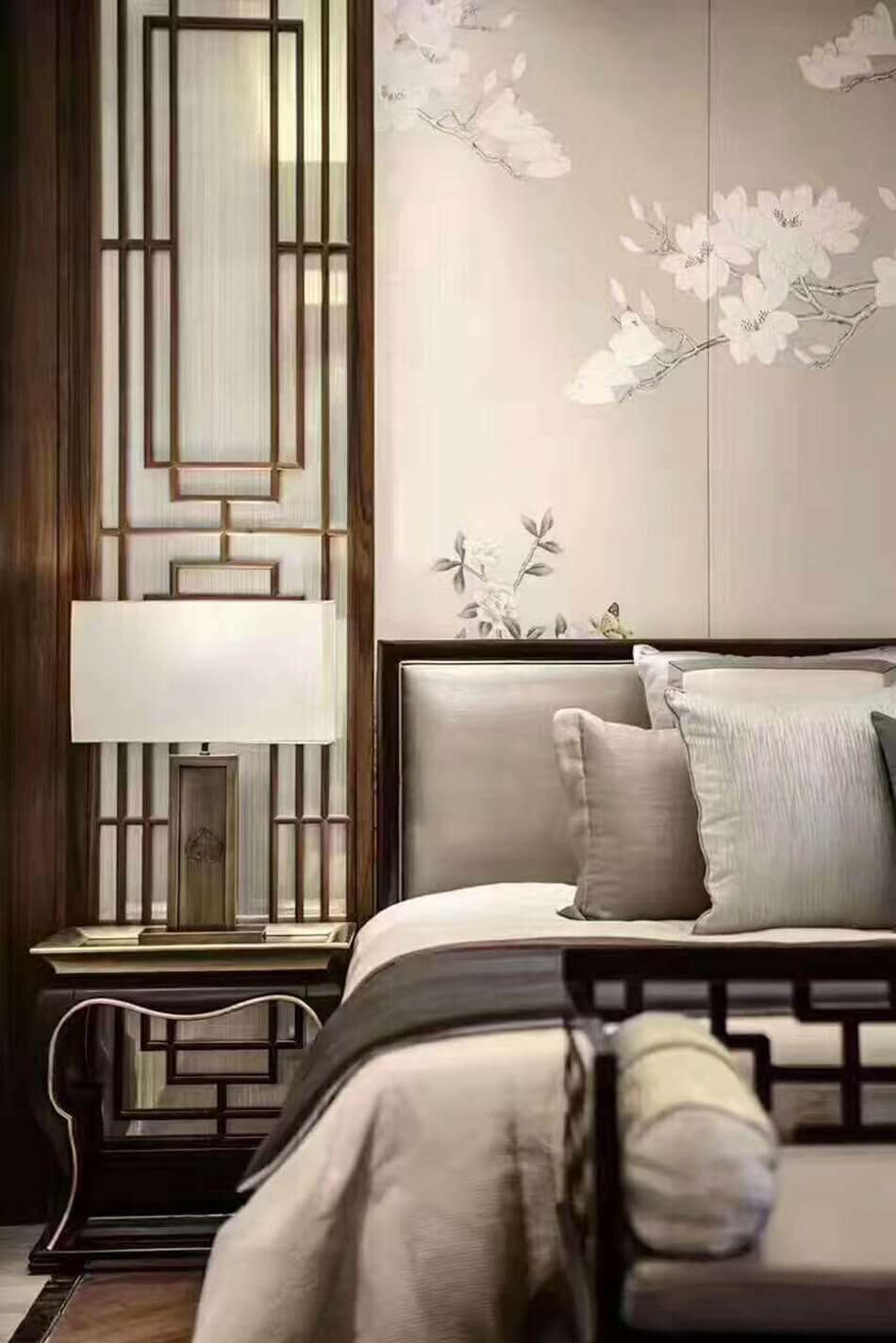 Artech is a professional custom furniture manufacturer which produced not only high end hotel furniture for 4 star hotel and 5 star hotel but also custom home furniture for villa, sample house and club.As one of the well-known manufacturers and suppliers in China, we also welcome you to customize furniture made in China with us.
Hot Tags:Chinese style furniture factories&manufacturers oriental furniture suppliers custom Asian furniture custom made solid wood furniture