Apartment furniture|Clifford County,Guangzhou
This community is located in Panyu district ,Guangzhou.This building is at the foot of a green hill and beside a big lake.In the morning,the air is very fresh with bird singing happily.The owner of this house is one grace women.Actually we can know her vision about her home furniture style from her dress and behavior.We judged that she wanted to show a little luxury but not so obviously.And she also told us that she had so many women besties and often met together in her house ,talking,eating and playing together.What she need is a space apt for that.Then we showed her the furniture project case that we done before,she chose very quickly and made the final decision.
To show luxury side,we add rose gold color to many furniture more or less.For living room fabric sofa, we add rose gold color to the leg.Same we done to lounge chair,dining chair and night stand.For dining table and coffee table, we use stainless steel with rose gold finishing.But to neutralize the luxury flavor,we use a little deep fabric to the dining chair and living room sofa.You can see the the black color fabric and sexy purple color which is generally is woman's favorite color.Also for the accent chair ,we use Hermes orange leather to increase the luxury flavor.The bedroom bed is also good example to convey our design concepts.Deep color wood with white leather well balanced with the Hermes orange.The women is very satisfied with these furniture and promised that she would introduce more high end private custom furniture business to us.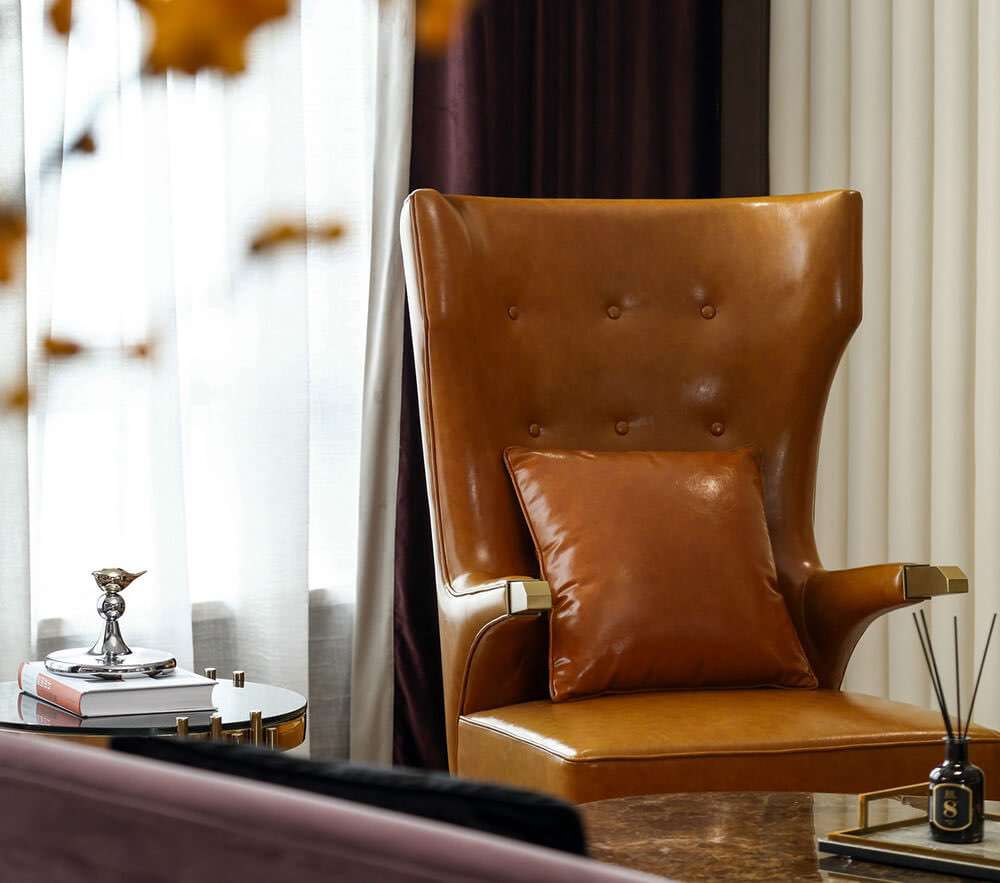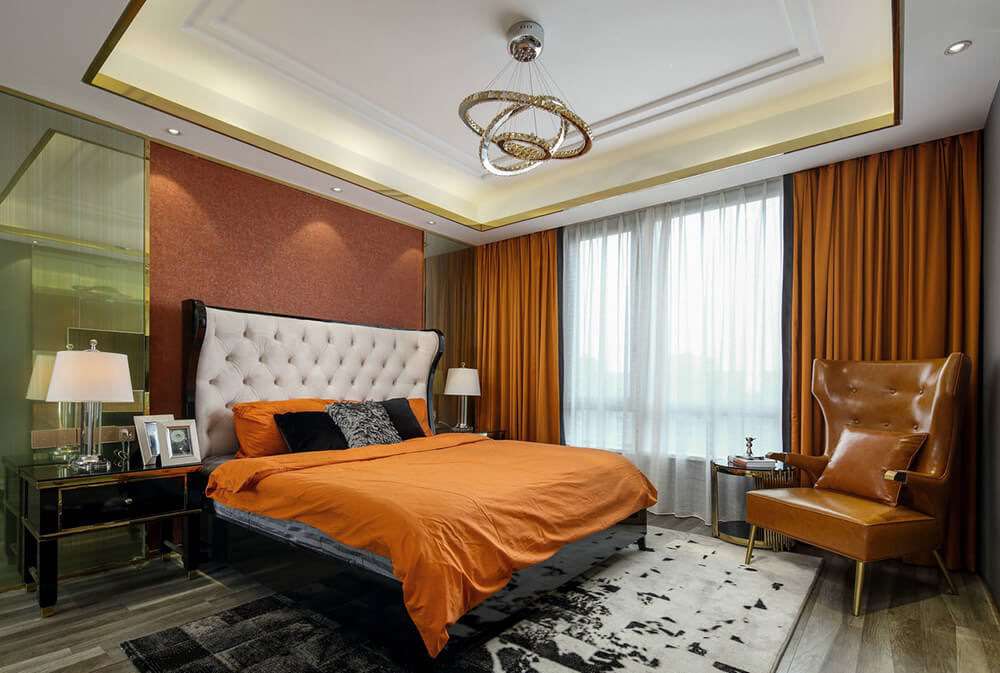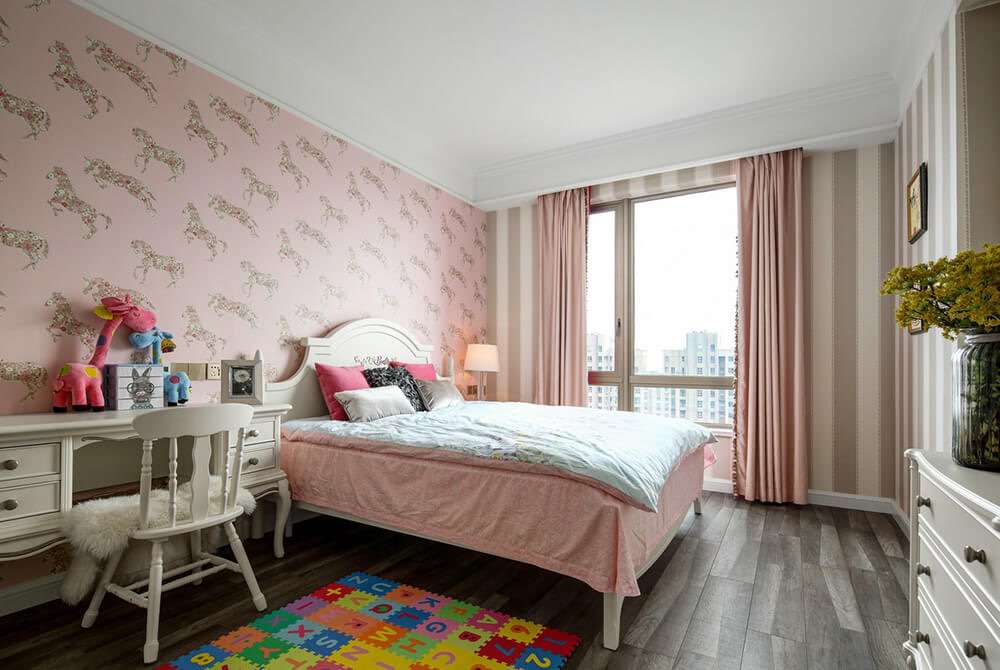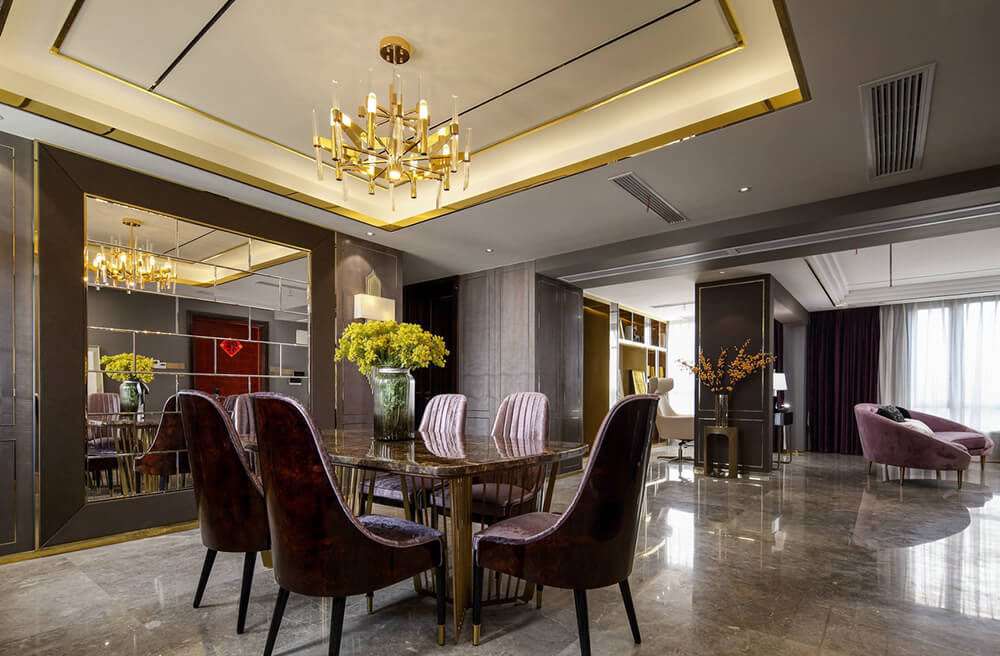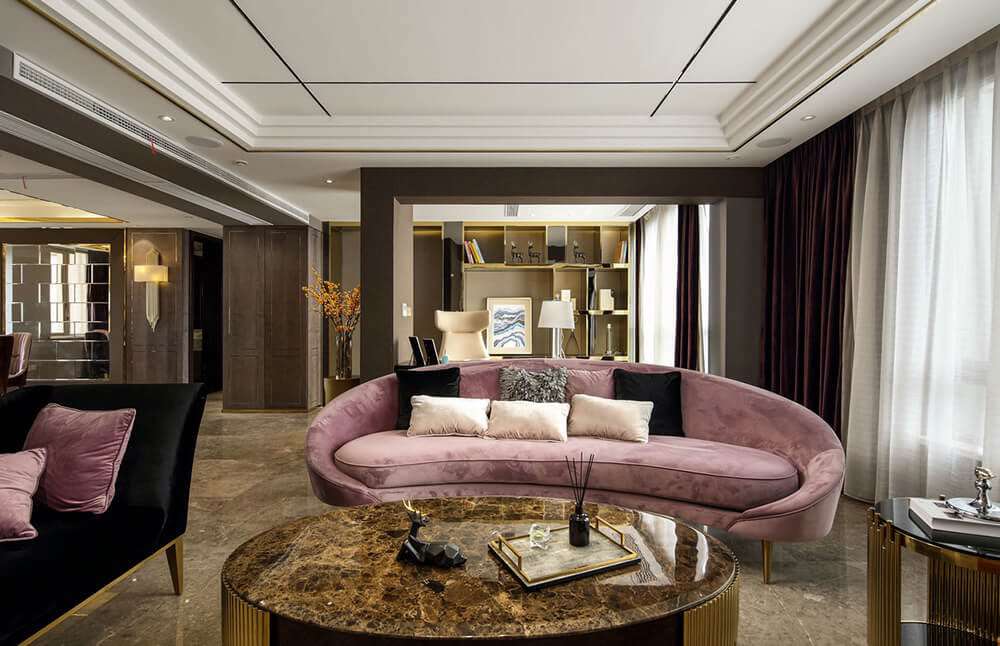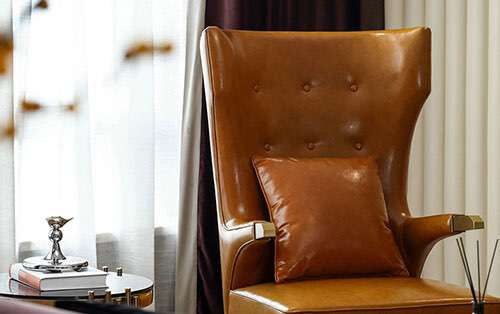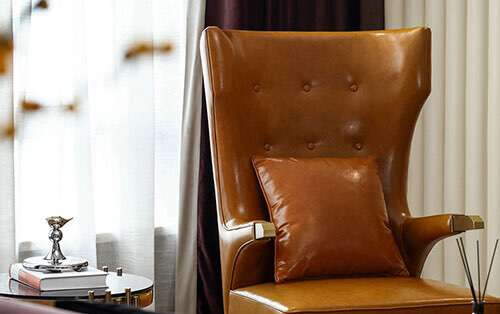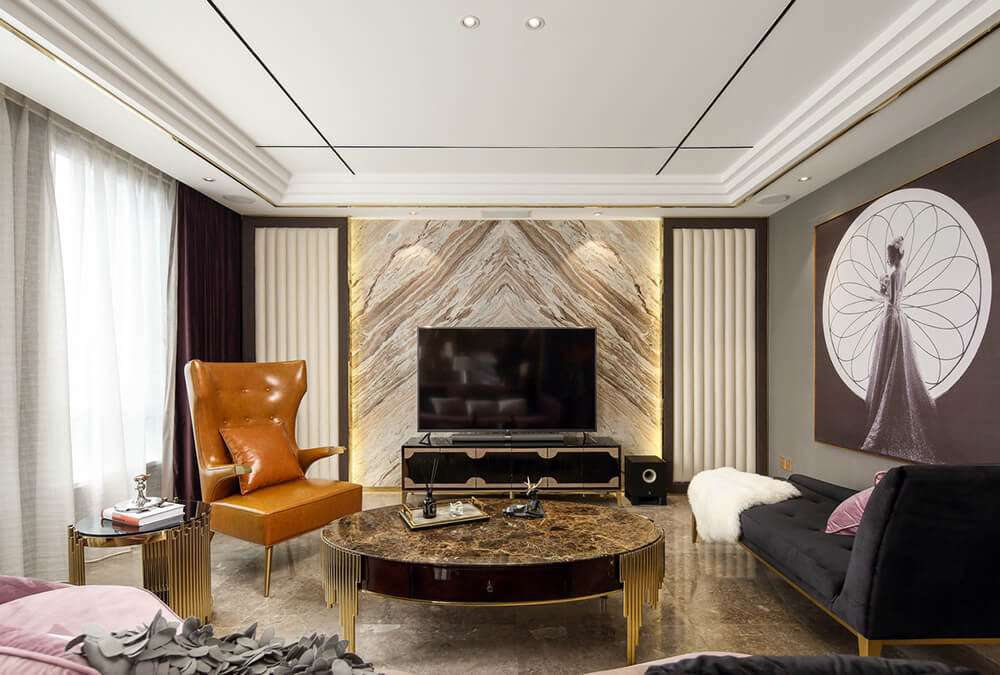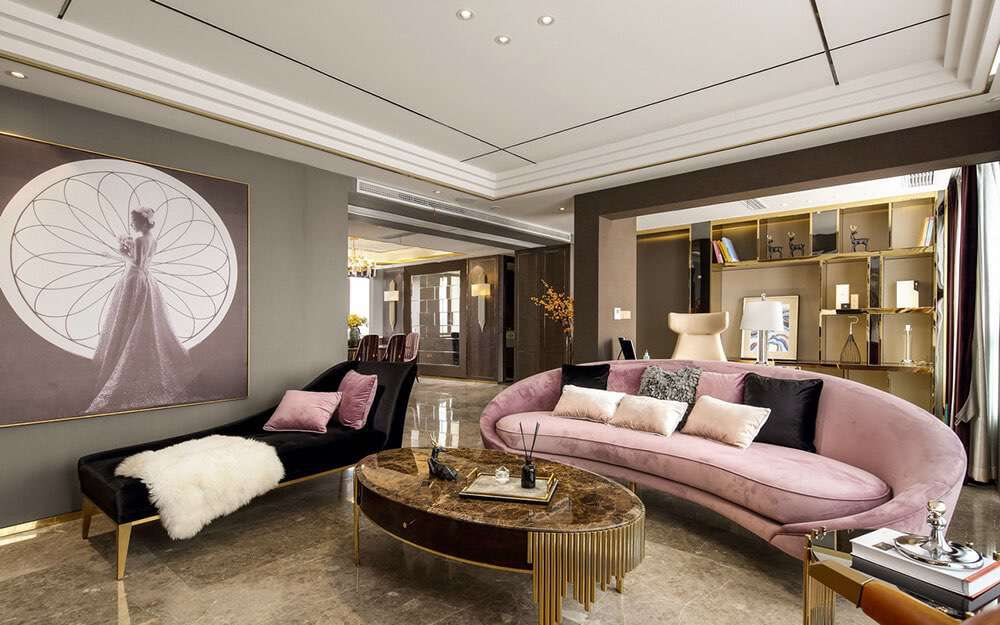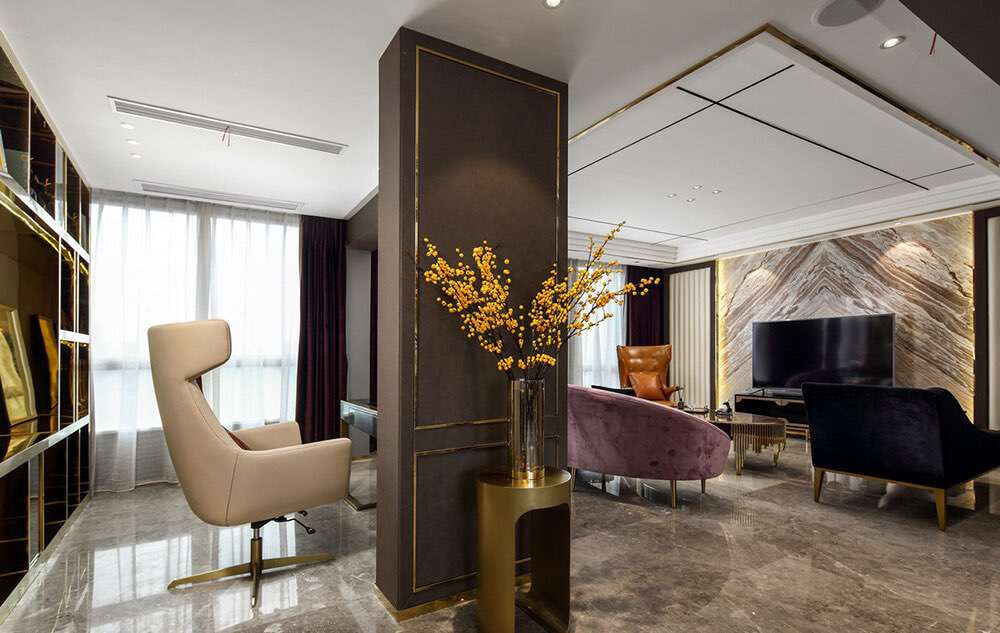 Artech is a professional custom furniture manufacturer which produced not only high end hotel furniture for 4 star hotel and 5 star hotel but also custom home furniture for villa, sample house and club.As one of the well-known manufacturers and suppliers in China, we also welcome you to customize furniture made in China with us.
Hot Tags:custom marble coffee table stainless steel end table leather accent chair fabric living room furniture custom home furniture factories&suppliers tailor made furniture manufacturers